Building Regulations changes are go
Posted by David: Jun 27, 2022 • 6 min read
Get set for new EV charging mandates!
Following a government consultation back in 2019, the government has now introduced new legislation that requires all new-build and retrofit homes and commercial buildings in England be installed with electric vehicle charging points from June 2022.
The new Part S Regulations will result in the installation of as many as 145,000 new electric car chargers across new-build residential and commercial properties in England, as well as commercial properties such as supermarkets, offices, and buildings undergoing renovations. The new regulations will add fuel to the already rapid adoption of EVs by making it easier for UK drivers to choose an electric vehicle.
---
Boris Johnson: "This is a pivotal moment - we cannot go on as we are. We have to adapt our economy to the green industrial revolution. We have to use our massive investment in science and technology and we have to raise our productivity and then we have to get out your way.
We will require new homes and buildings to have EV charging points – with another 145,000 charging points to be installed thanks to these regulations. We are investing in new projects to turn wind power into hydrogen and our net zero strategy is expected to trigger about £90 billion of private sector investment, driving the creation of high wage high skilled jobs as part of our mission to unite and level up across the country."
---
This is a welcome change that nonetheless presents a number of considerations for developers who, under the new legislation, will have to include charging points and infrastructure at scale across all future residential developments. It also poses a challenge to property managers as once they're installed, the chargepoints need ongoing operational management.
Quick links:
---
The regulations follow a consultation by the Office for Zero Emission Vehicles (OZEV) on "Electric Vehicle Chargepoints in Residential and Non-residential buildings".
Previously, the provision of charging infrastructure has come under the remit of local planning policies. However, the inclusion of charging points has often been subjected to and held back by negotiations based on the priorities of the local authority. Any new amendments to Building Regulations would circumvent these issues to enforce consistent provision of charging infrastructure.
These regulations only apply to England, but it is expected the devolved parliaments in Wales, Scotland and Northern Ireland will follow suit with similar proposals.
---
Below is a summary of the changes to the building regulations, following the 2019 consultation.
Update: With the introduction of the Part S Regulations on June 15th 2022, developers aren't currently compelled to install active charging points into covered car parks; they only have to fit cable routes. This exemption is the result of a query raised during the formal consultation, and in the absence of clear existing research the government decided not to mandate this in these circumstances at this time.
Independent research has been commissioned and is being drafted at the time of writing (June 2022). It's anticipated a formal guidance note and recommendations will follow shortly.
Residential new-builds and retrofits
All new homes, including buildings undergoing change of use, which have parking will need an electric car charger.
Major residential property renovations that have, or will have, over 10 parking spaces once complete must have at least one EV charger for each dwelling with associated parking, as well as cable routes for all spaces without chargepoints.
Non-residential (commercial) new-builds and retrofits
Any new non-residential (i.e. commercial) property with over 10 parking spaces must have a minimum of one chargepoint, as well as cable routes for one in every five of the total number of spaces.
Similarly, commercial buildings undergoing major renovations that have, or will have, more than 10 parking spaces once complete must have at least one EV charger and cable routes for one in five spaces.
'Smart' chargepoints
Although not included in the Part S Regulations, the government has also introduced the new Electric Vehicles (Smart Charge Points) Regulations 2021. These come into force on the 30th June 2022, with further security requirements following at the end of the year.
Learn more about how Pod Point homechargers are compliant with the new smart charging regulations.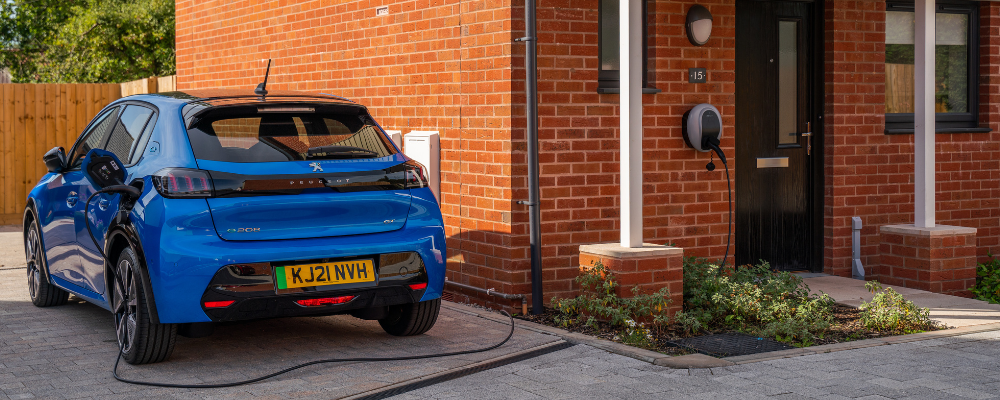 ---
From initial design right through to being tenanted, the new regulations will affect virtually anyone involved in the process of building a new property, including:
Architects
Developers
Property Managers
Contractors
---
Developers should avoid treating EV charging as a tick box exercise, and instead view it as an opportunity.
The changes to the regulations are designed to future-proof homes as electric cars replace petrol and diesel vehicles as the new normal. By offering charging infrastructure, properties become much more attractive to residents.
However, there are some things developers and property managers need to consider:
Chargepoint supplier
When weighing up the different EV charging brands, it would be wise to consider factors such as reliability and user experience.
By choosing the right provider, developers can ensure quality chargers are installed that help property managers minimise chargepoint downtime and reduce the ongoing administrative burden. Providing reliable chargepoints will also keep residents happily charging, which could also assist landlords with retention, supporting long-term tenancy.
Additional costs
The additional requirement for charging points means that electrical load on-site may increase significantly. This will have an impact on the capacity needed at a development, which will no doubt lead to extra costs for developers. However, these costs can be minimised with a charging solution that utilises load balancing to maximise the number of chargers that can be installed on the same power supply.
Smart chargers can also mitigate the extra costs by preventing the supply from overloading, which would lead to unnecessary site visits and, in the worst case, incredibly costly repairs.
Operational complexities
After the charging infrastructure has been installed, property managers will need to consider how they will be managed. Fortunately, smart charging solutions include usage reporting and billing, which can significantly reduce the complexities of the ongoing operation of chargepoints.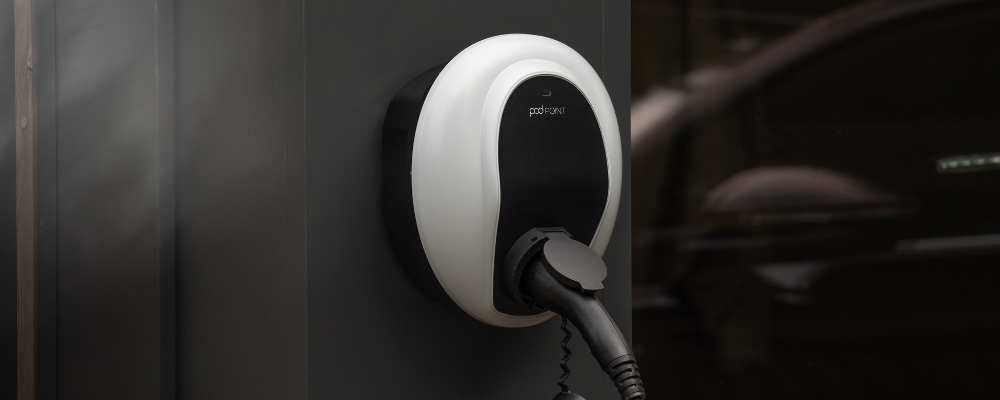 ---
Charging infrastructure is being mandated in all new-build properties with associated and uncovered parking, resulting in a significant challenge for developers. With the new mandates now in effect as of June 30th 2022, developers need to act swiftly to fully understand what is required from them.
The bottom line is that developers should make immediate plans to incorporate charging infrastructure into all developments that include parking spaces.
---
While this new legislation may sound daunting, don't worry - we're here to simplify the process as much as possible. Our specialist team has a proven track record of working with some of the biggest developers in the UK.
Our chargepoints are smart and Wi-Fi enabled. Plus, our solution combines smart reporting and load balancing to reduce complexity at all stages of the development and management processes.
---
To stay up to date with the latest news, follow us on Facebook, Twitter, LinkedIn & Instagram for all the latest updates on new chargepoints and more.