Built Environment Charging
Future-proof your developments
with Pod Point's Built Environment solution.
Trusted by the UK's top developers
With Pod Point's Built Environment Solution, you can...
Receive tailored design consultancy.
---
Our hugely experienced team will help you meet current and future requirements.
Utilise intelligent power management & load balancing.
---
Install more chargepoints on limited power supply with our Array Charging system.
Offer industry-leading chargepoints.
---
Built to meet your development's requirements and a 3-year warranty on all our EV charge points.
Maintain visibility with our billing system.
---
Ensure all drivers are charged for the energy they use with our Smart Reporting platform.
Benefit from our end-to-end management process.
---
From design stage to a live charging network - our team is on hand to help minimise risk.

Pod Point's accreditations
You'll also get...
3-year warranty with remote and onsite maintenance.
Specialist technical consultant as your point of contact.
Installation of your chargepoints by our expert team.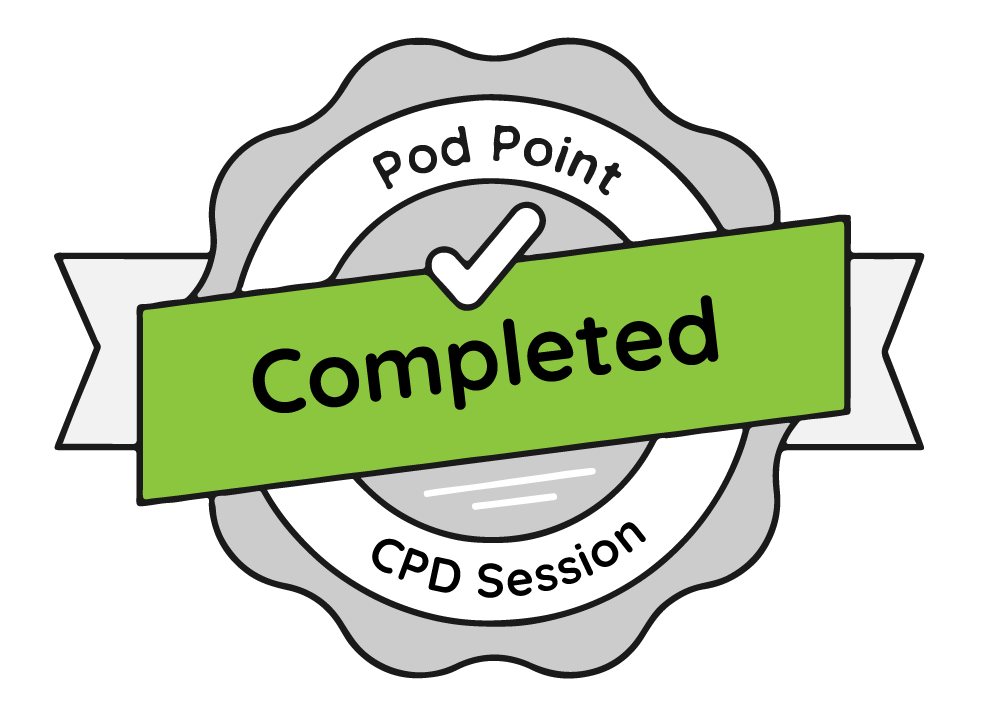 CPD training
We can provide CPD training on electric vehicle charging, delivered by our industry-leading team of specialists.

Give your team expertise in electric vehicle charging.
Get practical, hands-on knowledge that will give you the edge over your competition.
Get ahead of the curve on one of the biggest global energy and transport transitions.
BIM objects
Our chargepoints are listed on the NBS National BIM Library.

Easily add them to development plans and see how they look in context.
Our BIM objects have been awarded individual certificates of compliance.
All of them meet the requirements of the NBS BIM Object Standard.
Are you eligible for the EV infrastructure grant?
The OZEV EV infrastructure grant reduces the cost of chargepoint infrastructure by up to £30,000 for anyone renting, leasing or managing a residential property.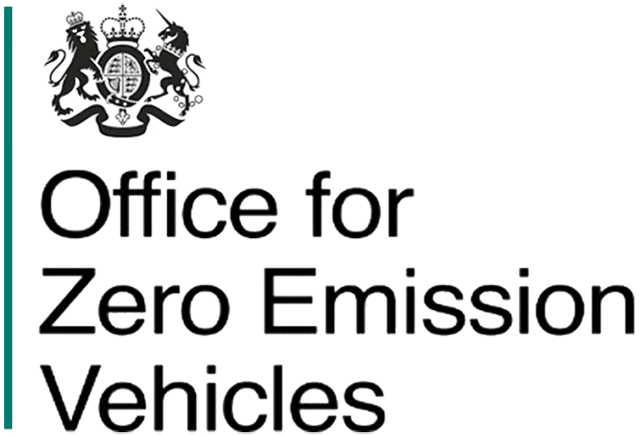 Eligibility Checklist:
Have at least 5 private parking spaces clearly marked.
Parking is used by residents.
Apartment block or estate where multiple buildings share a common parking area.
Find out more about the grant and how to claim it.
Still got questions?
If you want to install electric vehicle chargepoints for construction, our specialist team are ready to help you at all stages of the process.