Erik & Bobby Llewellyn | Fully Charged Show
Posted by Roseanne: Jan 25, 2018 • 1 min read
We're honoured to have a second feature on our favourite EV show, Fully Charged
Is the commitment to 2040 a realistic target from the government or will the advance in technology get us there well ahead of time?
Watch Bobby Llewellyn interview our Founder & CEO Erik Fairbairn about the 'Barriers to EV adoption' and the future of EVs below.
Also, here's the infographic feature in the video so you can take a closer look at our predictions, and what the period between now and 2040 may look like.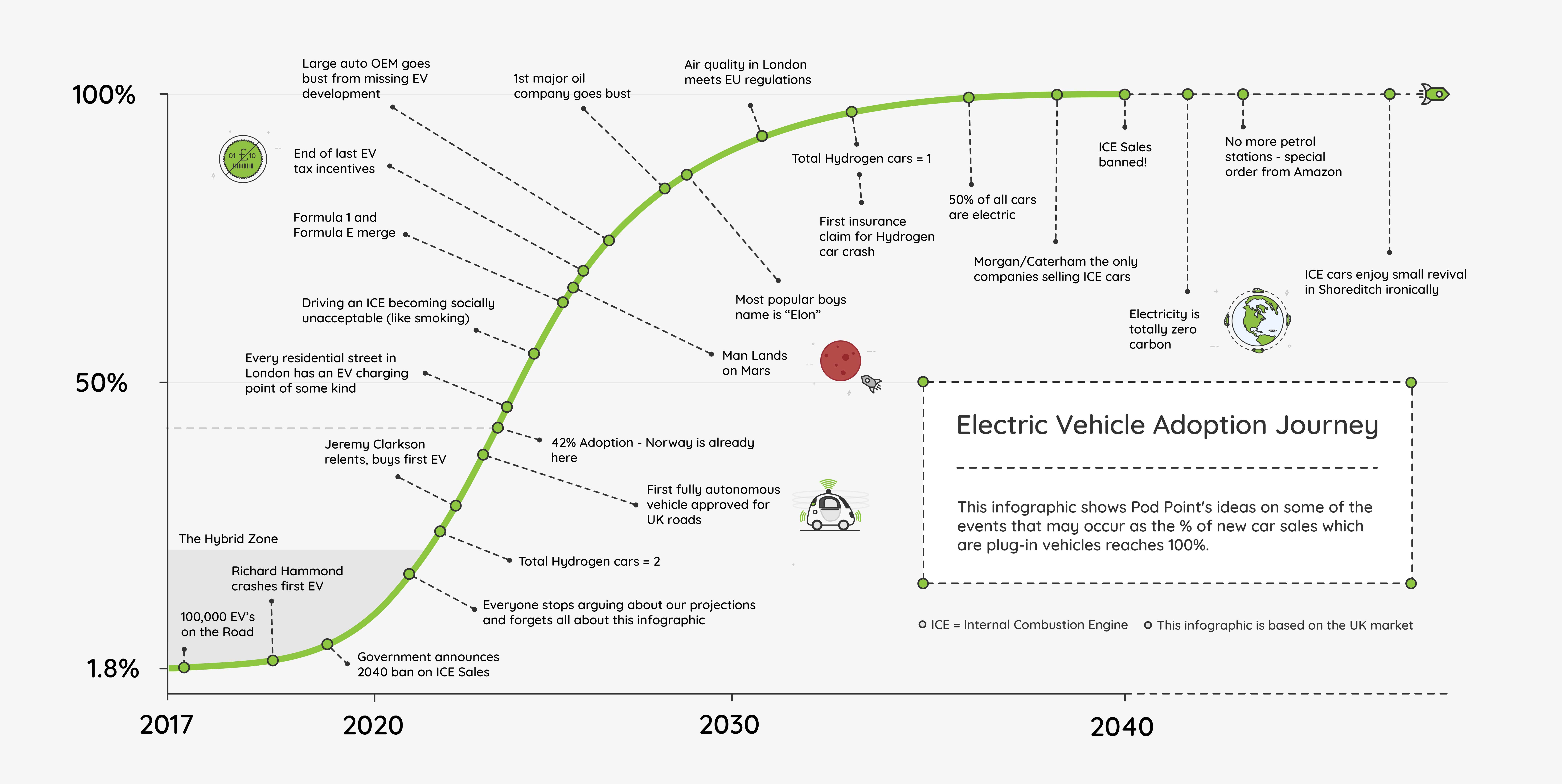 ---
Let us know your thoughts!
To stay up to date with the latest news from Pod Point, follow us on Facebook, Twitter, and Instagram for all the current updates on new chargepoints and more.