Employee Spotlight: Michaela Janikovicova, Salesforce Administrator
Posted by David: Mar 15, 2022 • 7 min read
We're back with a new Employee Spotlight to chat about all things software with Pod Point's friendly neighbourhood Salesforce Administrator, Michaela.
Working in a male-dominated industry, Michaela gives us the inside scoop on what it's like to be a woman in STEM and her advice for other women considering a role in software.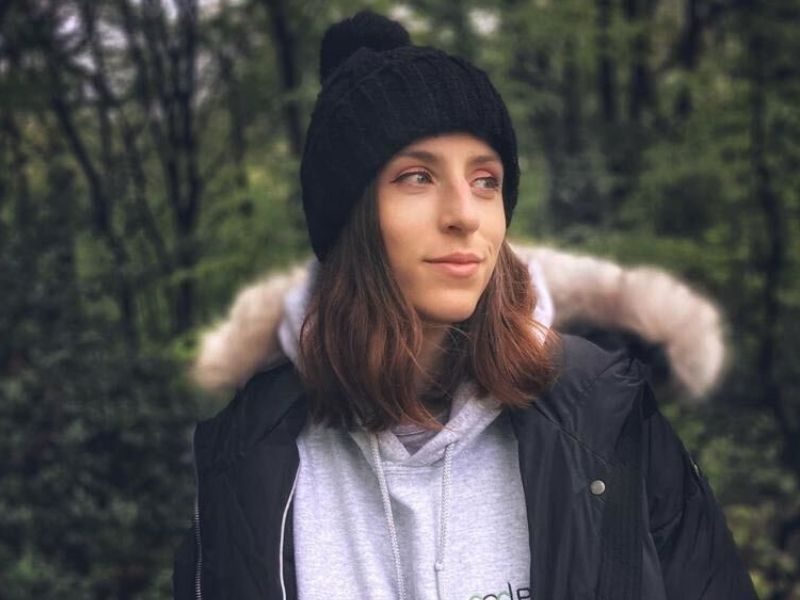 Hi Michaela! Tell us about your role at Pod Point.
So I work with Salesforce, which is a kind of database for all our customer data and general daily workflows that some teams in Pod Point use heavily. My job is basically maintaining the environment, developing new automation and creating new functionality when it's requested. For example, someone in Customer Support could say "Hey, we need this new feature because we're implementing a new process and we want it to be on Salesforce." So I'll work with these stakeholders and make sure what I'm building is according to what they want. In this way, I get to communicate with a lot of people from all different teams, which is fantastic because I get to know a lot of people.
What first sparked your interest in working in Salesforce, especially for the sector Pod Point operates in?
I've always liked doing new things and I've always been "good with computers". When I worked in a previous job we used Salesforce, but we didn't have a Salesforce Administrator. I kept flagging issues about why processes didn't work properly and eventually asked if I could be the person to fix them and find solutions, which they allowed me to do. So I started doing Salesforce modules and studying it. Now, working at Pod Point in a Salesforce role, I couldn't be happier. It has a good Salesforce environment which is really challenging and just constantly brings in something new every day, a new problem or feature to create, so I'm never bored.
What's been the best thing you have worked on since being at Pod Point?
The first was when I joined Pod Point. The company was growing rapidly and the Salesforce team was constantly getting messages and requests through various Slack channels and private messages. It was getting very overwhelming, so I presented my idea to make a centralised service desk where users could submit their issues and ideas. The launch went really well, and it enabled us to report things and make sure that we didn't lose track of things people wanted to implement. Everyone got used to it quickly, which was fantastic.
The second was our Help Centre, which is a public site where our customers can go and look for FAQs, giving them a self-service option rather than having to contact us directly. It's not only massively reduced the pressure on our Customer Support team but also moved us in terms of where we are on the market, because as far as I know none of the other EV charger companies have a good public knowledge base for their customers.
Pod Point respects my individuality. I don't have to dress or look or be a certain way to be respected by people in the company and by my team.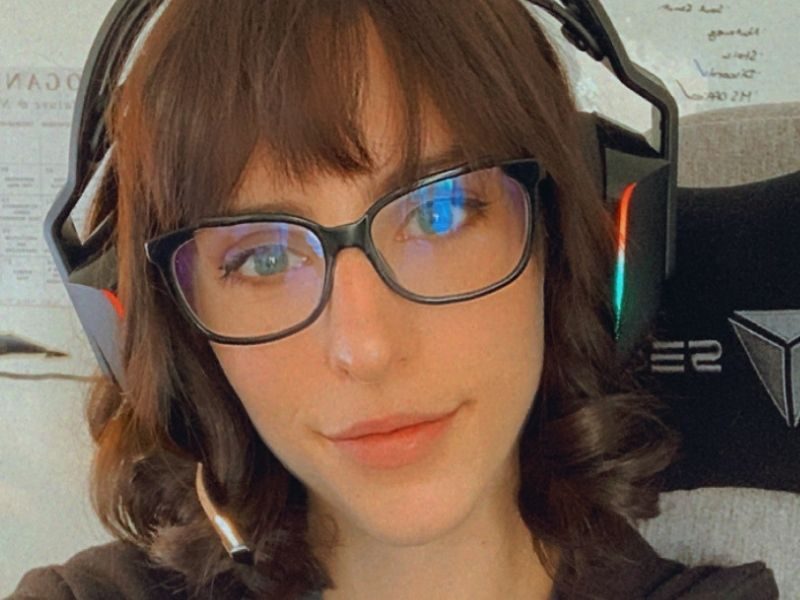 What is your favourite thing about working at Pod Point?
My favourite thing is that Pod Point respects my individuality. I don't have to dress or look or be a certain way to be respected by people in the company. I get to be who I am and present my personality as I am, and I don't have to pretend to be someone else. Also, I can bring my ideas into the company and those ideas are considered and not just brushed aside. Lastly, it's the fact that we can work remotely, which means I could create a cool working station. But also, if something happens to my family - who don't live in this country - I can go be with them and don't have to worry about having to take a holiday; I can go and support them and take my work with me for that time.
What is the biggest challenge you faced whilst getting to the position you are in now?
I think like any other IT or software-based industry, it's very male-dominated. It was partially why I was so excited to join Pod Point, as I came with lots of women in the team. But I don't think everyone understands what it feels like to be the only woman in a team. It isn't just about the work, because I love the work. I think there is a different dynamic where everyone feels more comfortable if there is more of a gender balance. Your experience as a woman in certain areas will be different to what men experience in their lives; you can feel a little bit side-lined. I'm not saying that's what's happening at Pod Point, but there are those moments where you wish that there were more women. So, I think that is the biggest challenge in the tech industry at the moment.
As a female engineer, what advice would you give to other women wanting to work in the same field as you?
It's a very male-dominated field and I know that it can seem quite daunting, so the advice I would give is to not be afraid to try it. I didn't study software development and I didn't do anything with IT. I studied politics and philosophy, and prior to my first IT job I worked in sales. But I think if you're really interested in something and you really want to study it, just go for it. You're perhaps going to be one of the first women in that team when you get a job, or you'll be the second woman that comes in to support the first one so that suddenly it's not just her - it's a few of you. I think the only way we'll achieve gender parity in IT is by women just trying and going for it because I know first hand how it feels to not be encouraged to do things with computers. A lot of women might feel like they're not wanted in the industry, but it's just not true. So please apply for software roles! We deserve them as much as any man. Just go in and be unapologetic about your interests.
A lot of women might feel like they're not wanted in the [IT] industry, but it's just not true. So please apply for software roles! Just go in and be unapologetic about your interests.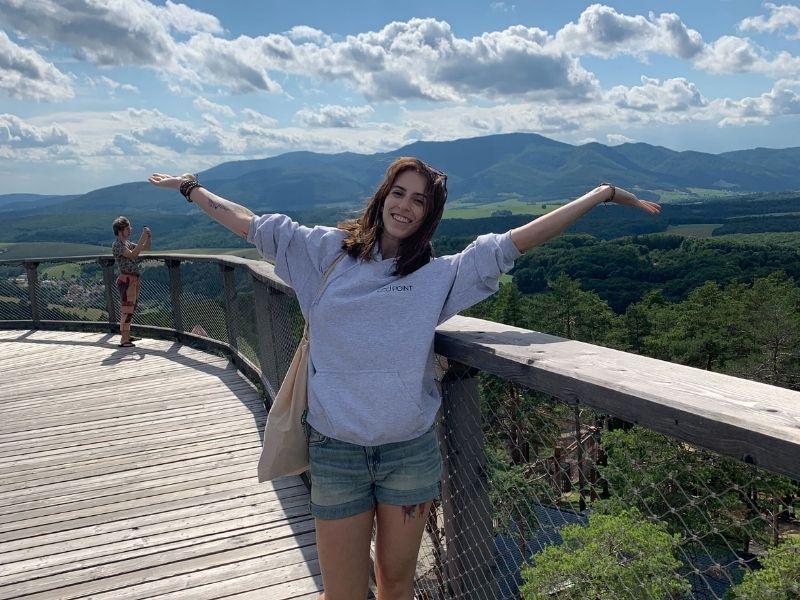 Amazing! Now it's time for the fun stuff. We'd like to know:
If you could do any job in the world, what would it be and why?
This is my dream job, but I also think I'd like to be a Software Developer. I really like getting stuck in things and that usually happens when I'm learning so anytime I'm working or I have that block of time where I can just deep dive into trying to find a solution to a problem or designing a new feature, it's my happy place. I get to just turn off the world and focus, and the feeling I get from the finished product - like I've created this feature or solved this issue or something - is really rewarding to me. Other than that, I used to want to work for women's charities in the Middle East.
What's on your bucket list?
I really want to go to Japan; it'll definitely happen one day. I'll eat all the food, walk through all of the sakura parks with the cherry blossom trees, and just hopefully get to know the culture and appreciate it.
If you were going on an EV road trip, which 3 songs would 100% be in your music playlist?
Sunmi – Go or Stop
Doja Cat – Bad B****
Woodkid - Goliath
And there you have it! If you'd like to join Michaela and our other female software superheroes, we're constantly growing our company with talented people like yourself. To find your future role, head over to our careers page and browse our current vacancies. We look forward to working with you soon!
To stay up to date with the latest chargepoint additions from Pod Point, follow us on Facebook, Twitter, LinkedIn & Instagram for all the latest updates on new chargepoints and more.