The new Hyundai KONA Electric is here!
Posted by Roseanne: Sept 05, 2018 • 3 min read
Literally, it's here at Pod Point HQ. We're honoured to have the new KONA Electric to test on our chargepoints, so we've had a go and like what we've found...
Hyundai's first foray into this market was the IONIQ available as a hybrid, a Plug-in Hybrid (PHEV) and a BEV. We only acknowledge anything with a plug socket so can confirm that the PHEV is a great car, but the BEV is the pick of the bunch and with a real-world range of >100 miles, we strongly recommend taking a look.
But, the new kid on the block is the KONA Electric.
It was clear Hyundai fancied they'd got a popular EV up their sleeve from those playful "Your turn, Elon" billboards. So, we're expecting this affordable, high range BEV to be a game changer.
The KONA Electric
The KONA Electric is available from £24,995 (post-OLEV Plug-in Vehicle Grant) with a 39kWh battery with a range of up to 194 miles or £29,495.00 with the 64kWh battery. This has been rated at a whopping 300 miles both tested under the new WLTP test procedure which provides more realistic results.
That is some serious range. Wake up each morning, or leave work each evening to find up to 300 miles in the "tank". How often would you need to put additional fuel into that vehicle? Rarely, we'd wager. Throw in some bonus public top-ups and this is convenience defined.
And that price is also getting mass market for a middle-sized family car. We've still got a way to go until we're at sticker price parity with budget internal combustion engine (ICE) cars, but with BEV running costs @ circa 20% of ICE cars, your monthly automotive spend can accommodate more vehicle and still save you money. It really is surprising what you can afford with your old petrol budget.
So the range is good. Yes. The price is good too. But, were we really impressed by the car? Yes. 0-60 takes just 7.6 seconds, the same as the Toyota GT86 ICE sports car, but feels much quicker about town, with the instant electric throttle response.
As you can see, it's a smart, handsome car. The interior is strong too. It's not daubed with Alcantara and walnut, but it feels well put together and with Apple Car Play and Android Auto it's got the toys you need.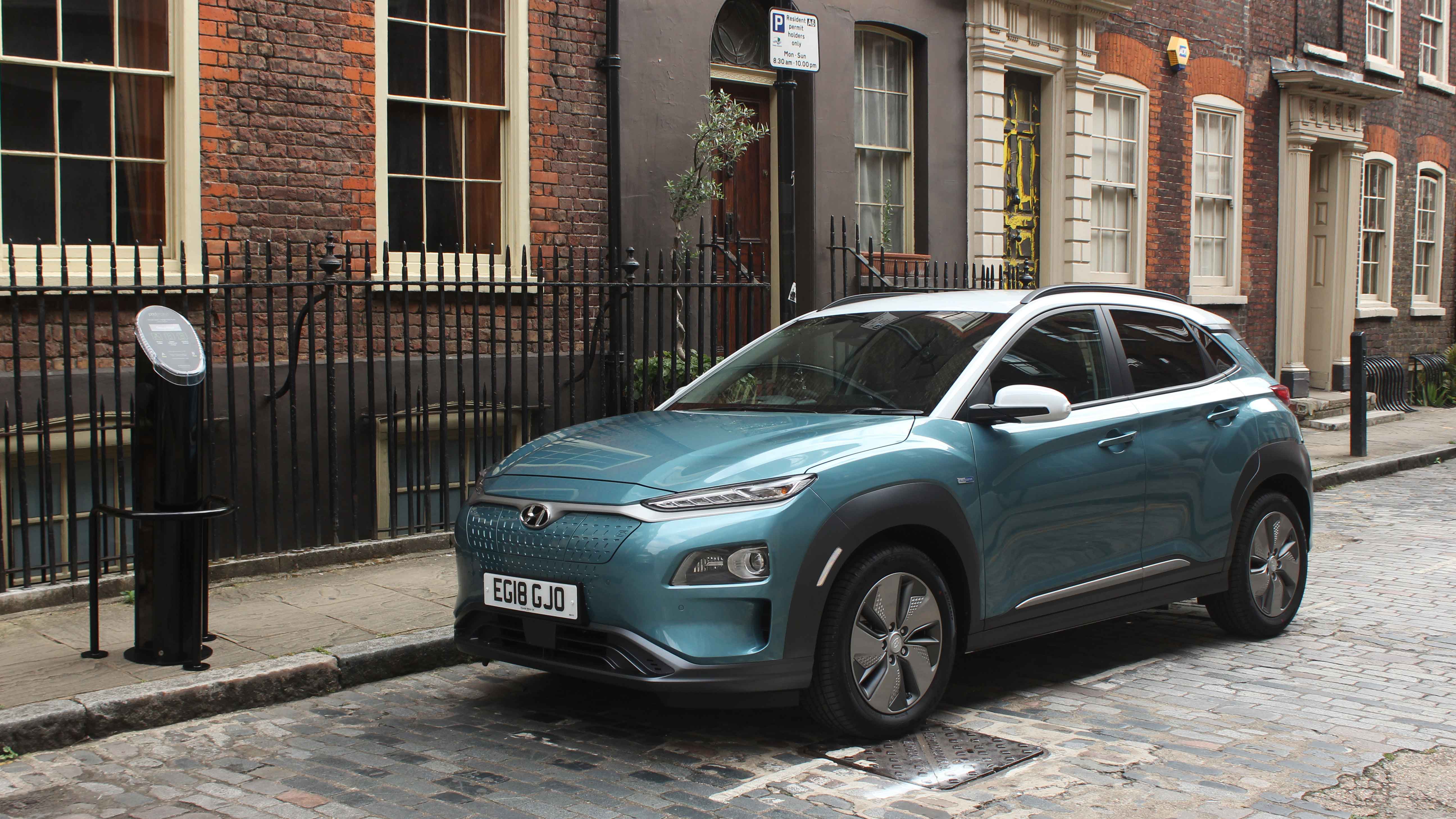 Conclusion
Momentum is really building in the higher range BEV market and hats off to Hyundai for coming out with such a compelling and competitive car.
Interested in going full electric? KONA Electric is available to purchase exclusively on Click to Buy, Hyundai's innovative online service. We are certain there will be strong demand for it.
---
Interested in a home charger for your Hyundai?
---
To stay up to date with the latest news from Pod Point, follow us on Facebook, Twitter & Instagram for all the latest updates on new chargepoints and more.