New partnership with Pendragon Vehicle Management
Posted by Jade: Nov 23, 2022 • 2 min read
We're delighted to sign a three-year partnership with leading fleet management business, Pendragon Vehicle Management (PVM).
A division of Pendragon PLC, one of the world's leading automotive retailers, and a UK top 20 leasing business, PVM offers fleet funding, fleet management and rental options, and has a fleet size of almost 13,000 vehicles. The agreement will see us become PVM's preferred EV home chargepoint supplier, for new and existing customers of its fleet of electric and hybrid vehicles.
All home charger installations are conducted by Pod Point's expert installers. Once the EV has been ordered through PVM, we will carry out the consultation, delivery, installation, and activation of the home charger liaising directly with PVM's EV leasing customers. Our experienced team will manage the process end-to-end, from driver referral through to installation, reducing the time usually spent by company fleet managers in arranging charger installations on behalf of their employees.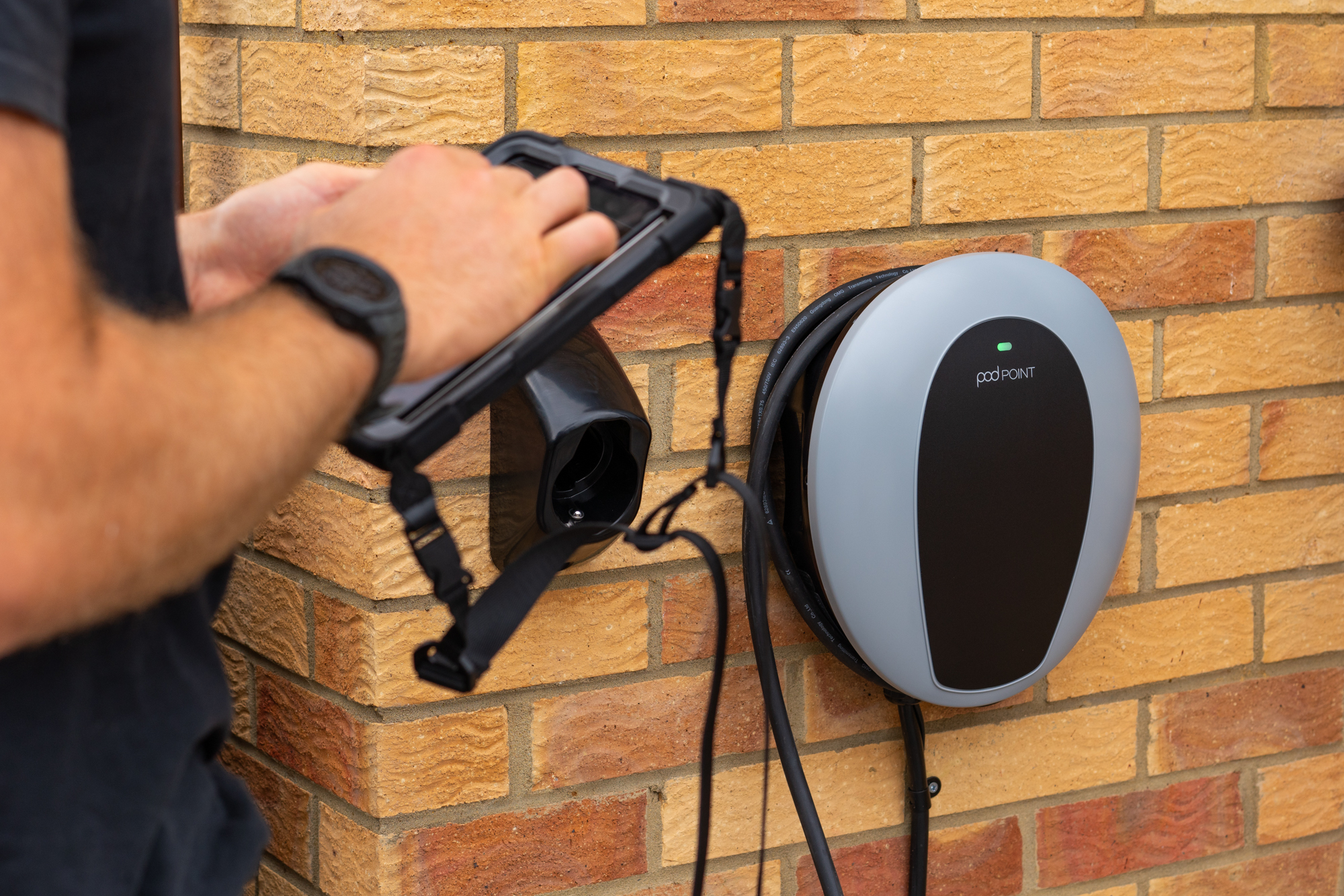 With our smart home charging, EV drivers can charge up to 10 times faster than a 3-pin plug while benefiting from the charger's built in safety features. Our charge scheduling function also allows drivers to charge at specific times to take advantage of dual-rate tariffs which can significantly reduce the cost of charging, particularly compared with petrol or diesel refuelling.
Orders for BEVs (battery powered electric vehicles) or PHEVs (plug-in hybrid electric vehicles) currently represent over 80 percent of PVM's total order bank for cars, bolstering the latest figures from the British Vehicle Rental and Leasing Association (BVRLA) that suggest petrol is no longer the most popular fuel type for vehicles leased from its members. This shift has been supported by attractive benefit in kind (BIK) rates for EV company cars of just 2% until at least 2025, compared with up to 37% for their petrol or diesel equivalents.
Neal Francis, Managing Director at PVM said: "We are seeing increasing demand for our BEV fleet and expect to see this trend throughout 2022 and beyond. The salary sacrifice scheme continues to offer an attractive option for drivers looking to make the transition. As our first chargepoint partnership, we wanted to work with a trusted brand and chose Pod Point because of its reputation for excellent customer service, as well as its reliable and easy to use network."
Commenting on the partnership, Erik Fairbairn, CEO of Pod Point said: "Pendragon Vehicle Management has a long standing reputation and has been helping UK businesses reduce the cost and burden of operating their fleets for over three decades. We're thrilled to be working with them as a preferred chargepoint supplier."
Pendragon customers will also benefit from our extensive public charging network of over 7,300 charging bays*. The network is one of the largest and most used in the UK, with around half of our public network free to use **.
The partnership also supports PVM's commitment to social responsibility in assisting new and existing customers to make the transition to electric to help reduce carbon footprint.
*As at 30th June 2022
**According to Zap-Map's EV charging survey 2021
---

To stay up to date with the latest news, follow us on Facebook, Twitter, LinkedIn and Instagram for all the latest updates on new chargepoints and more.