Pod Point's 2040 Timeline Prediction
Posted by Roseanne: Aug 21, 2017 • 1 min read
Here's what we think will happen between now and 2040 with the petrol / diesel ban in place.
Although at first glance the government's 2040 goal may seem aggressive, once we break it down into the steps needed to achieve this it looks like we could make it ahead of time.
For more information feel free to watch Bobby Llewellyn interview our Founder & CEO Erik Fairbairn about the 'Barriers to EV adoption' on the Fully Charged Show.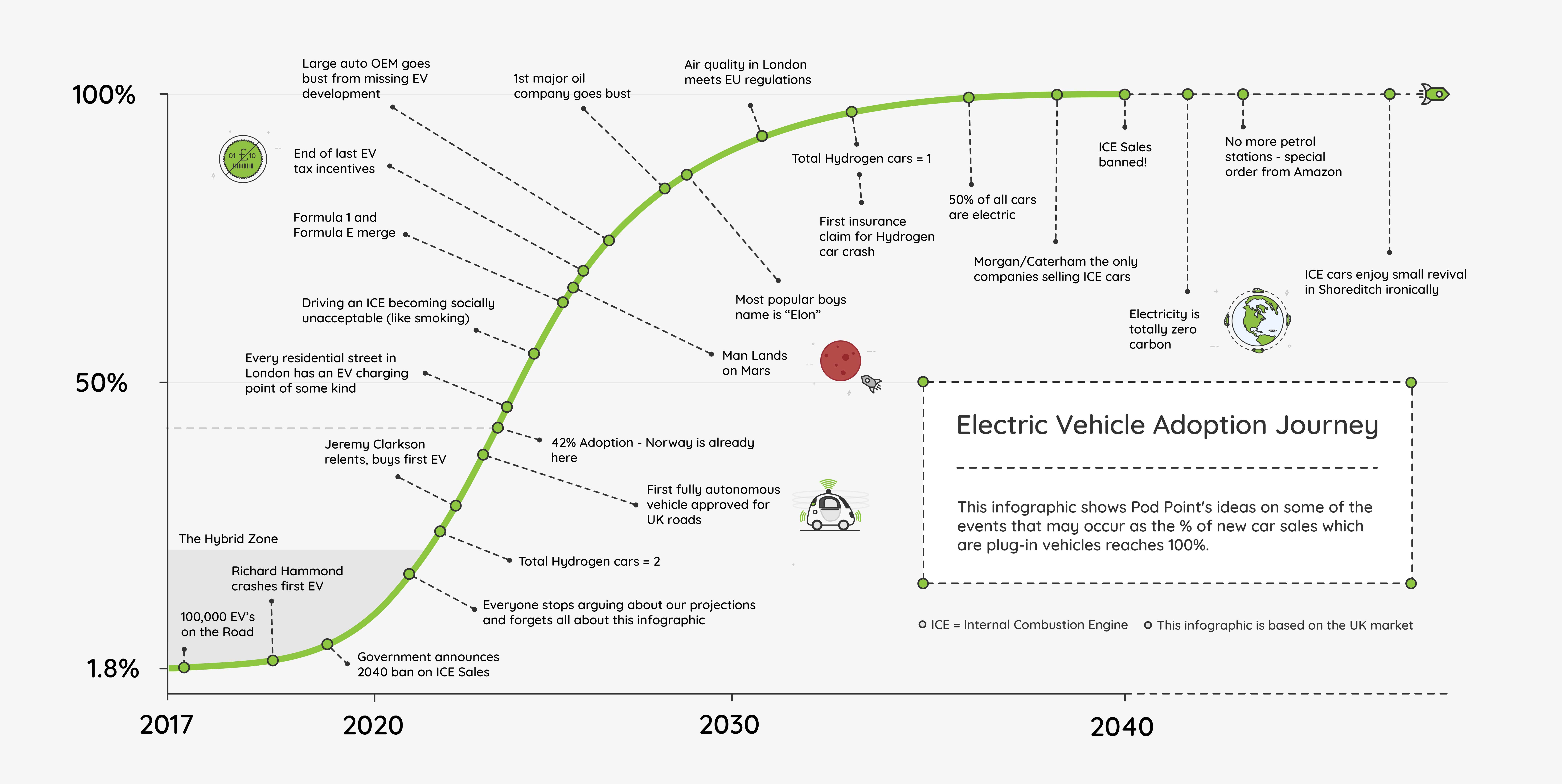 We'll also hold our hands up and admit that we may have been a little harsh on Morgan/Caterham. We do love the Morgan EV3. ;)
To stay up to date with the latest news from Pod Point, follow us on Facebook, Twitter, and Instagram.