Price update at Tesco stores | FAQs
Posted by Caitlin: Mar 29, 2023 • 2 min read
There are changes taking place across the Tesco EV charging network. From 00:01 Monday 3 April 2023 there will be an updated tariff for using chargepoints. Here's everything you need to know.
---
Tesco is introducing the following new tariffs for charging at its stores.
| | |
| --- | --- |
| 7kW | 44p/kWh |
| 22kW | 49p/kWh |
| 50kW | 62p/kWh |
| 75kW | 69p/kWh |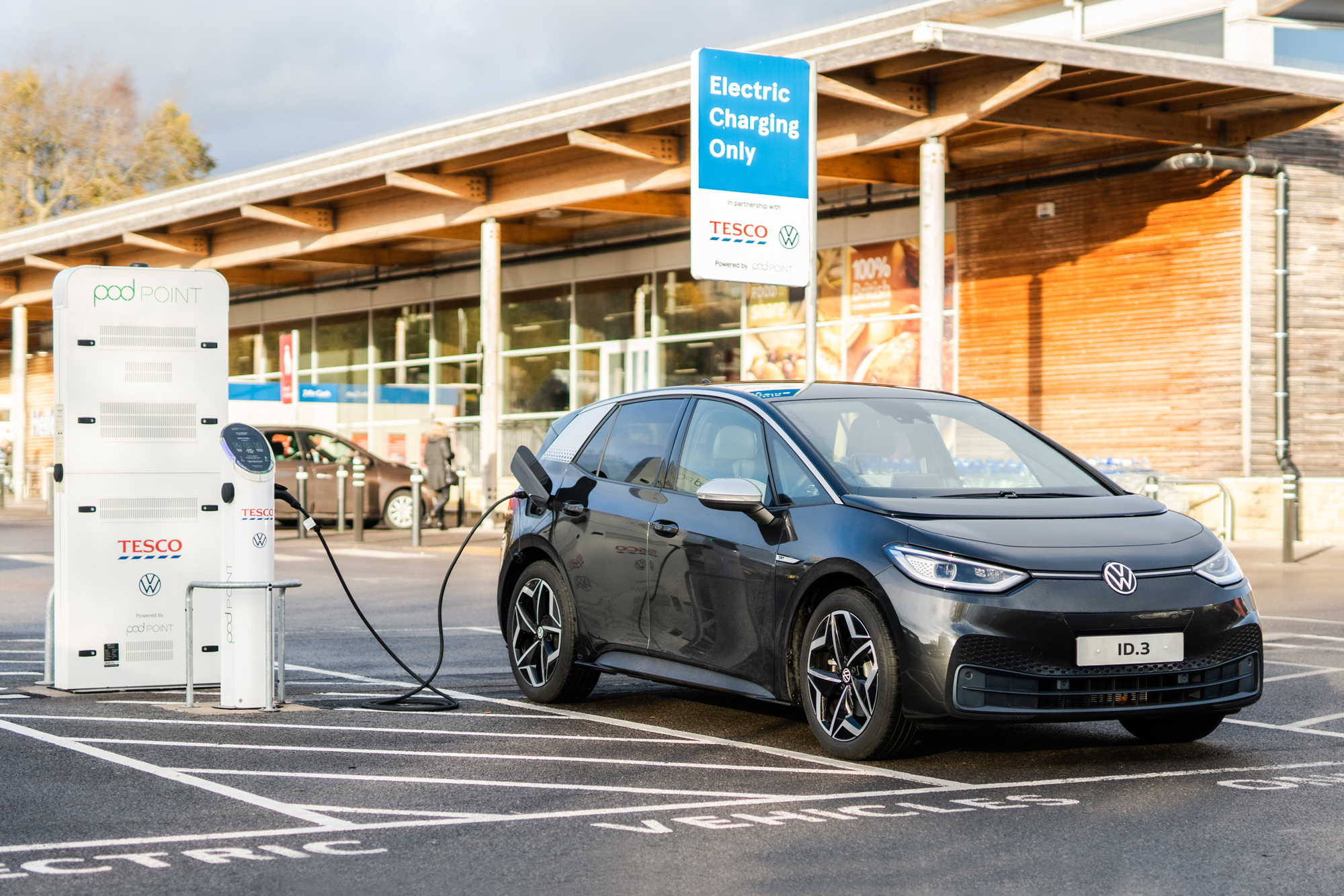 Tesco EV Charging Trivia
• 2,500 charging bays at 600 Tesco stores across the UK, including 129 rapid chargers
• Chargepoints have been used 6,104,636 times
• The chargepoints have also provided 43,218MWh of energy to date - that's enough to power more than 4,000 homes for an entire day!
• Saved 24,202.28 tonnes of CO2 Data up to 17/03/2023 in line with the latest milestone,
600 stores with EV chargepoints.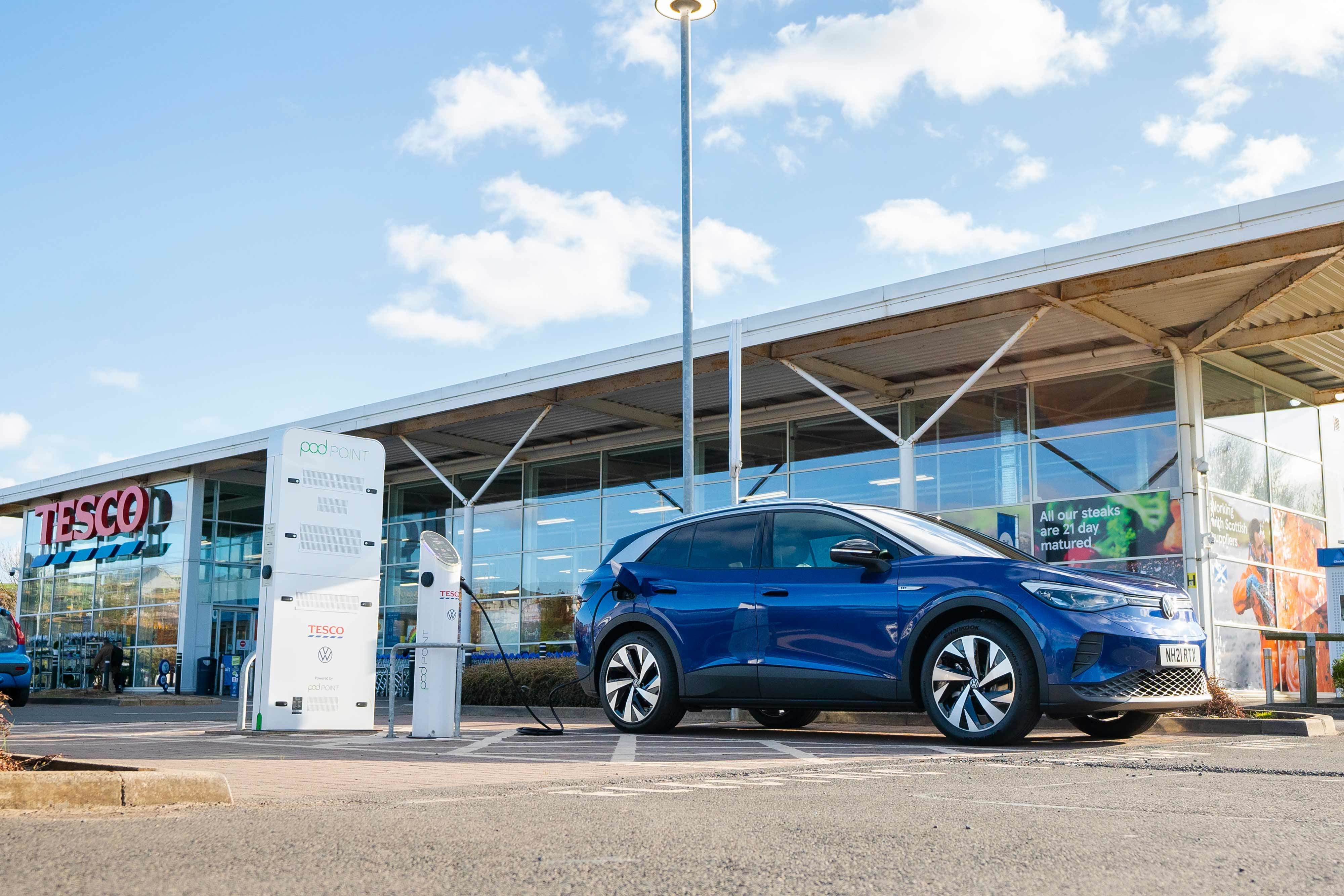 FAQs
When does the new pricing come into effect?
• The new tariffs come into effect as of 00:01 Monday 3 April 2023.
Why is Tesco increasing their prices again?
• Tesco will always try to offer the best value for customers and will continue to review the market. The new tariffs offer competitive rates allowing customers to top up their car when visiting Tesco stores.
• The EV charging tariff contributes towards covering infrastructure costs and energy costs incurred by EV drivers charging across the network.
Are there any other restrictions or changes?
• For any parking restrictions that may apply, please check signage at the store.
How do I pay?
• Payment can be made via the
Pod Point App,
or online guest checkout where available.
Is there a discount for shopping in-store?
• There is no discount for shopping in-store. However, Tesco is dedicated to maintaining fair rates to keep its public charging accessible.
How many chargepoints have been installed at Tesco stores across the UK?
• 600 Tesco stores now have EV charging points installed.
• The Kirkwall superstore on the remote Scottish of Island of Orkney was the 600th location to get wired up.
• This installation was the culmination of a national rollout programme, in partnership with Pod Point and Volkswagen, that has seen 2,500 charging bays installed at 600 Tesco stores across the last three years.
---
To stay up to date with the latest news, follow us on Facebook, Twitter, LinkedIn and Instagram for all the latest updates on new chargepoints and more.
---
To view all Tesco stores with EV chargepoints, click the button below.