1 reason you'll be buying an EV in the next 7 years
Posted by David: Jun 20, 2023 • 4 min read
In 2018, we gave 7 reasons why you'll be buying an EV in 5 years. But were we right?
---
A long time ago - June 13th, 2018 to be exact - our Head of Policy and Public Affairs, James McKemey, suggested 7 reasons why everyone would buy an electric vehicle (EV) in 5 years' time.
Well, those 5 years have come and gone, so it's time for us to take a look back and see what's changed since then, and why if you haven't made the switch yet, you'll definitely make it soon!
What we said last time
Here's a quick summary of the 7 reasons we gave in 2018 for why you'd be buying an EV in 5 years:
They perform and handle better than internal combustion engine (ICE) equivalents
Range is increasingly becoming less of an issue
They're more convenient as you can charge overnight, whilst at work etc.
Charging an EV's battery costs less (by ~75% at the time of writing) than it does to fuel a petrol car
Manufacturing costs for new electric cars are falling
Bigger batteries allow you to do more things, like remotely heat or cool your EV before you get in
They're better for the environment
What's changed?
When we look at pure numbers, we can see that between 2018 and 2023:
The total number of new EV registrations increased by 1823% from 59,911 to 1,152,208 (as of May 2023 according to Society of Motor Manufacturers and Traders (SMMT) data)
The number of public charging stations (including rapids and ultra rapids) in the UK grew by 294% from 11,054 to 42,626 (as of 05/06/23 according to Zapmap data)
These stats alone tell a story: electric car adoption and charging infrastructure in the UK has grown rapidly over the last 5 years, which signifies a wider shift towards cleaner, greener transport.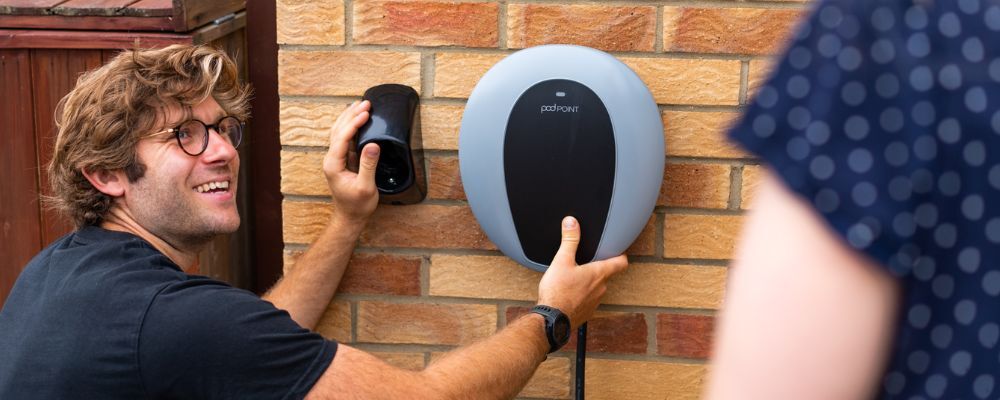 But since that post in 2018, there have been some major policy and regulatory changes. Recapping everything that's happened in the span of 5 years is no easy task, especially for an industry that moves as quickly as the electric car charging industry.
A few key highlights include:
Pod Point, too, has grown significantly over the last 5 years. Since 2018, we've been acquired by EDF, launched our new home charger, and became the UK's first EV charging provider on the London Stock Exchange.
But there was one piece of news we think makes it even more likely that you'll make the switch to an EV in the near future.
If you haven't made the switch yet, you will soon
In case you missed it, the UK Government announced in 2020 their ban on the sale of new petrol and diesel vehicles will come into force 5 years earlier than originally intended. Additionally, any new vehicle sold from 2035 must be a fully zero emission vehicle (ZEVs).
The government's announcement basically means that, from 2030 (rather than 2035), car makers will only be allowed to sell new battery-electric vehicles (BEVs), which includes plug-in hybrids (PHEVs).
It's a hugely ambitious policy that will no doubt have a significantly positive impact on the environment, as fewer petrol/diesel cars means fewer harmful emissions (in the form of greenhouse gases) which contribute to climate change.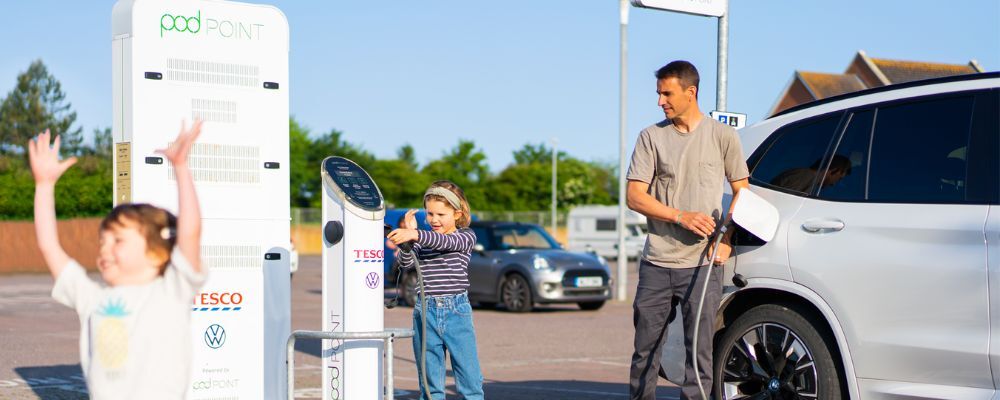 This will likewise have a massive impact on the number of EVs seen on UK roads once it comes into effect. And whilst this does mean drivers will need to rethink their driving habits to accommodate charging their electric cars when they buy them, we're on hand to help!
Pod Point's Solo 3 home charger is fully compliant with all the current latest regulations and is compatible with all plug-in vehicle brands. It also includes Auto Power Balancing to safely manage electrical load, and remote over-the-air software updates for optimal performance.
Plus, with the Pod Point App, you'll be able to use a host of features to make charging your electric car as easy, convenient, and carbon-friendly as possible.
So even if you didn't make the switch to an EV in the last 5 years, you almost certainly will in the next 7!
---
To stay up to date with the latest chargepoint additions from Pod Point, follow us on Facebook, Twitter, LinkedIn and Instagram for all the latest updates on new chargepoints and more.