Pod Point partners with She's Electric
Posted by David: Oct 20, 2023 • 2 min read
The She's Electric initiative offers more women the opportunity to learn about EVs and the transition to net zero.
---
At Pod Point, we know electric cars are the new normal for transport. They're easy and safe to drive and charge, not to mention better for the planet than petrol/diesel cars. We're here to make the switch to EVs as easy as possible. This way, everyone can benefit from them.
As the whole of the UK transitions to electric vehicles (EVs) and net zero, we believe that no one should be left behind on the journey. However, we know that some people still don't have enough information about them to make the switch.
So, what are we doing about it?
We're hugely proud to partner with She's Electric, joining them on a series of events where more women have the opportunity to really understand the world of EVs and why they should make the switch to electric cars.
After all, we get it; it can be hard to know where to start. There are more EV makes and models available than ever before, and loads of technical jargon to wade through. Plus, there's so much media scaremongering and information overload, it's no surprise lots of drivers find it overwhelming.
So that's why we're keeping things simple. We strip out the jargon and bust the myths to tell drivers what life is really like with an electric car, which in a nutshell is: brilliant!
What is She's Electric?
She's Electric is ultimately about giving women a voice and the knowledge to make decisions with confidence. Because, in their own words, "empowering women is something that will benefit everyone."
And we're proud to support this. As an award-winning EV charging provider, and one of the UK's most well-known home charging brands, we're doing our bit to support the journey to net zero by making it easy for everyone to go electric.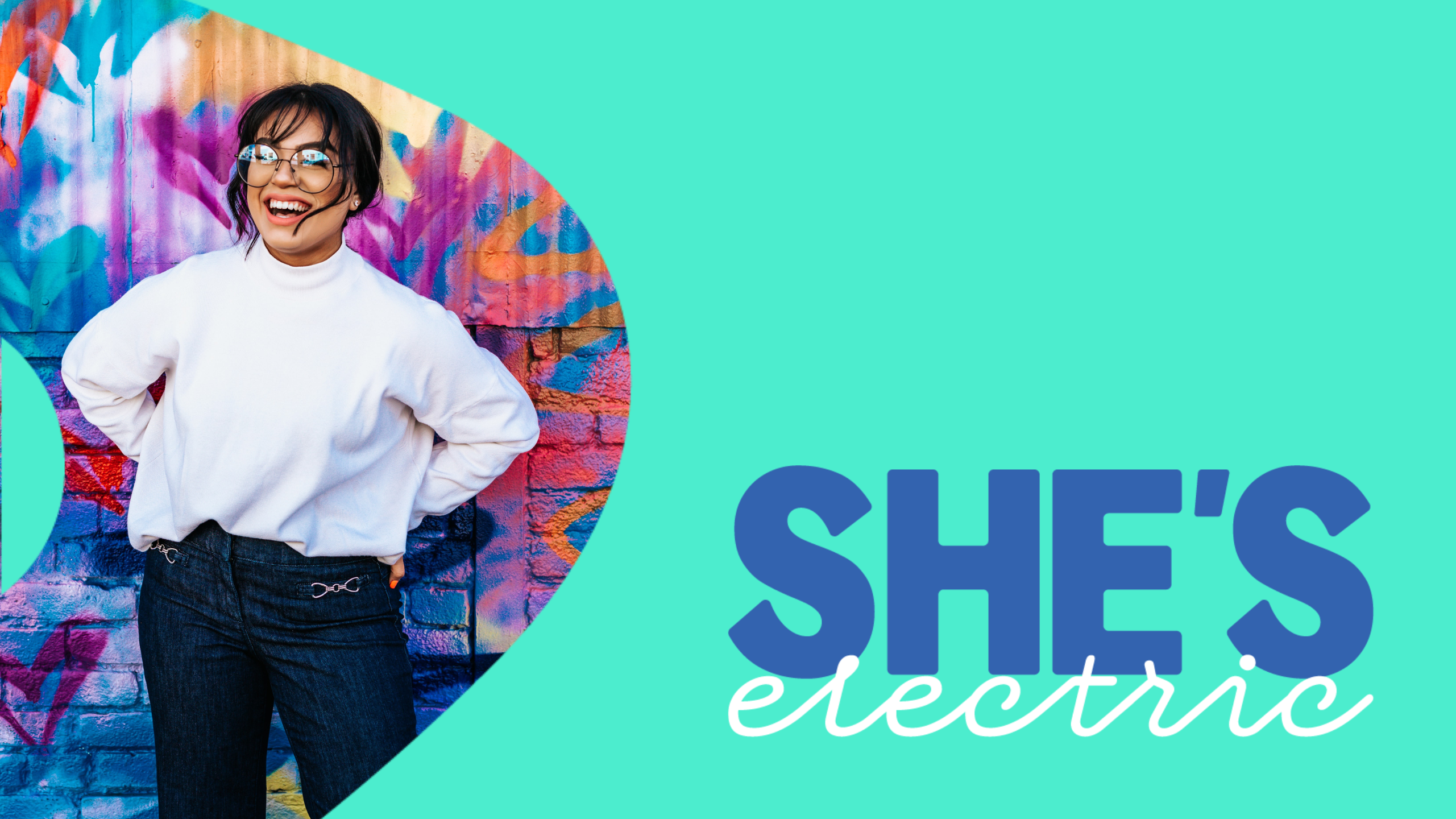 To stay up to date with the latest news, follow us on Facebook, Twitter, LinkedIn and Instagram.