Year in Review: Our 2020
Posted by Roseanne: Dec 28, 2020 • 1 min read
It goes without saying: 2020 was a year unlike any other. This time last year, we were blissfully unaware of what was to come.
Concepts such as social distancing, lockdowns, mandatory masks and the dreaded phrase - the new normal - were not yet rooted in our minds.
Despite all the challenges faced this year, we've seen people find ways to come together with resiliency as a community. Plus, we've seen a huge shift towards what looks like a much cleaner, greener future. Bring on 2021!
Pod Point's 2020:
Our team at Pod Point have overcome some enormous challenges this year, having to pause chargepoint installations and work out the safest ways to continue operations. This is still a process that we're constantly revising!
And despite this, we've hit some huge milestones which illustrate incredible progress in the mass adoption of EVs.
This year, we offset over 25 million kg of carbon and powered almost 200 million electric miles. To put that in perspective, with our all-time tally fast approaching half a billion electric miles, almost half those miles were powered in 2020 alone! Now take that stat to a non-EV-adoption-believer!
Take a look at the rest of our key moments from this year.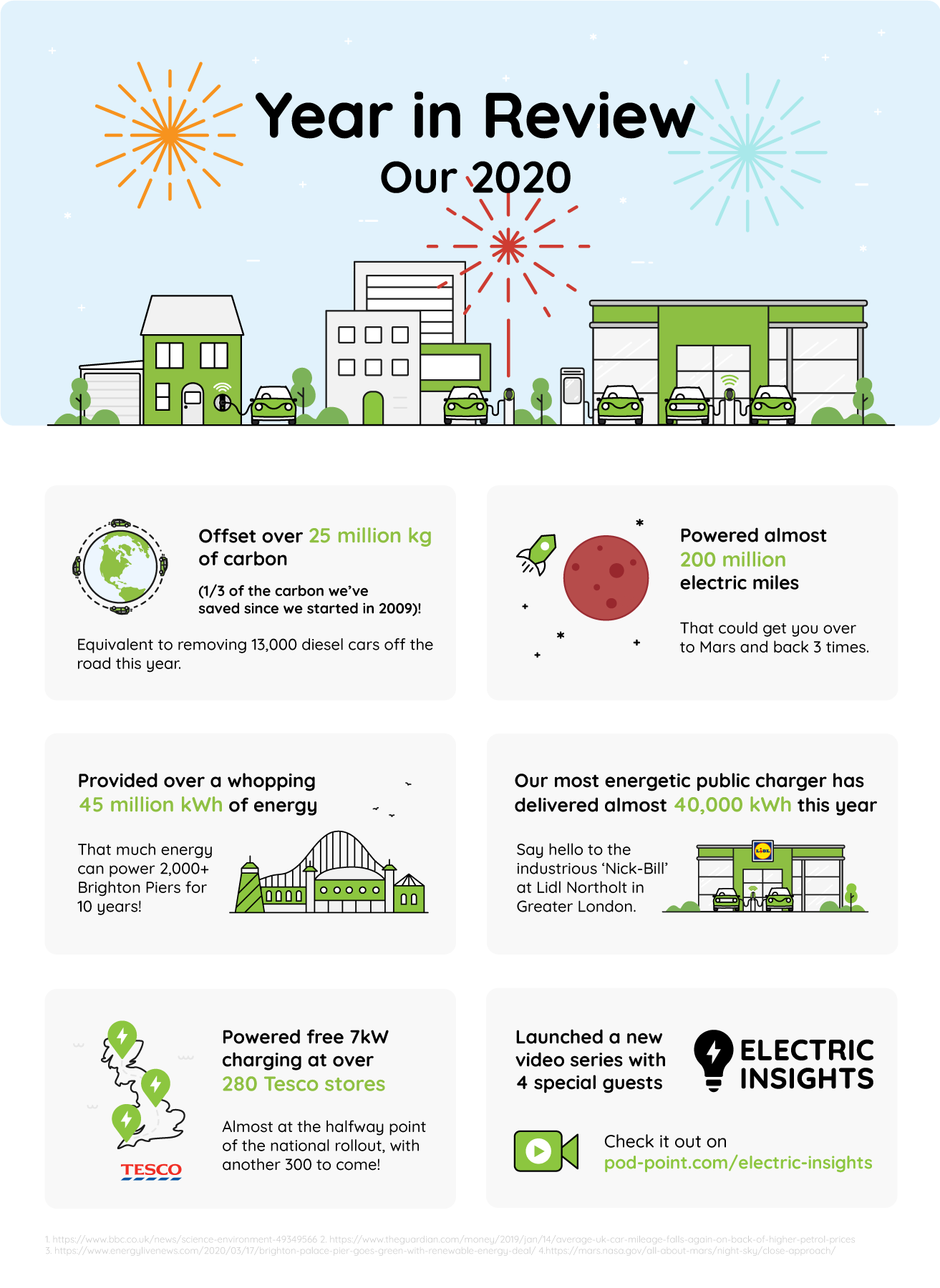 ---
To stay up to date with the latest news, follow us on Facebook, Twitter & Instagram for all the latest updates on new chargepoints and more.