Abbey MAT Charges Ahead With 4 Schools Becoming Electric
Posted by Roseanne: Oct 21, 2019 • 2 min read
St Chads Primary School in Leeds became Pod Point's very first #ElectricSchool. Find out how Abbey Multi Academy Trust has since expanded their electrification and promotion of electric vehicles!
St Chads benefitted from the installation of a free Pod Point chargepoint, worth over £1,200, in November last year before another free chargepoint was installed at its Manston St James primary school site the following month. The Trust then proceeded to install chargepoints at Lightcliffe C of E Primary School and secondary school Abbey Grange Academies, in January and February of 2019.
Pod Point's Electric Schools campaign - under which up to 30 primary schools in highly polluted areas are being offered a free EV chargepoint - aims to raise awareness of the many benefits of transitioning to EVs, not least in terms of how they can help fight air pollution and climate change. According to World Health Organisation (WHO) data, Leeds is one of 30 UK places that exceeds the WHO's safe limit of fine-particle air pollution while separate research has named it among the top ten cities in Europe for the number of deaths from poor air quality.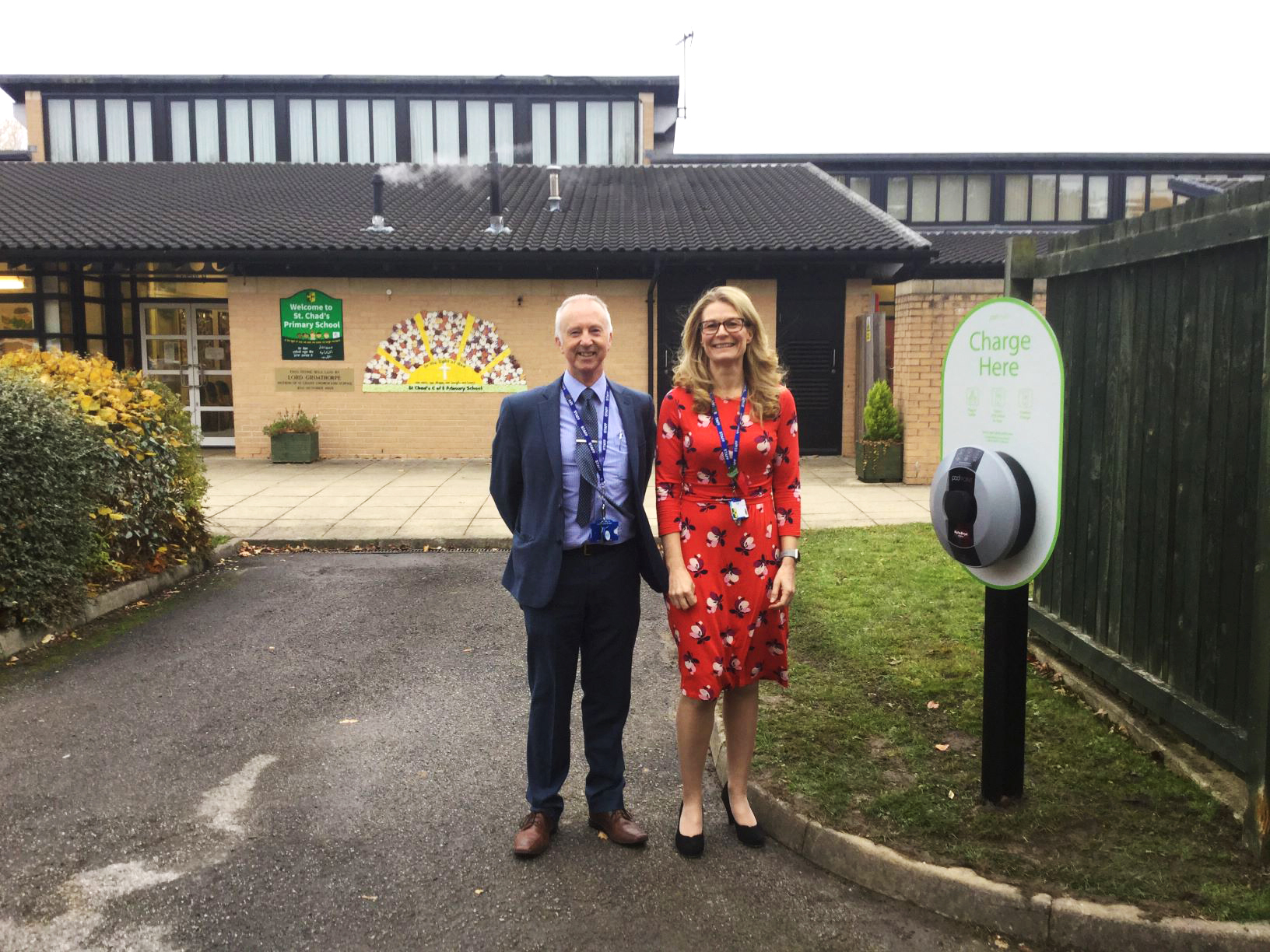 Helen Pratten, Interim co-CEO and Executive Principal at Abbey Multi Academy Trust, says: "I think there is a general lack of awareness and understanding about EVs and taking part in the Electric Schools initiative is a great way to combat this and demystify the technology. In the future we'll all be driving EVs and having chargepoints on site is a great way to futureproof our car parks and encourage staff to explore the benefits of EVs."
The Electric Schools campaign also strives to inspire young learners on how EV technology will revolutionise the way we travel and use energy, by paving the way for driverless cars and energy management systems like vehicle-to-grid.
All primary schools that want to introduce the topic of EVs can benefit from Pod Point's educational toolkit, which was created as part of the campaign. The toolkit, which was developed in line with Key Stage 2 curriculum guidelines, is packed with activities and resources for teachers and children, along with a factsheet for any parents that want to learn more about EVs.
---
To stay up to date with the latest chargepoint additions from Pod Point, follow us on Facebook, Twitter & Instagram for all the latest updates on new chargepoints and more.