UK's Treasury brings glad tidings of BiK reduction
Posted by Roseanne: Jul 10, 2019 • 2 min read
Well this one caught us by surprise. HMT has agreed to reduce the upcoming Company Car Tax BiK liability for 2020/2021 from a 2% to an incredible 0%! This compares with up to 37% for ICE.
Furthermore they have provided much needed clarity as the rate climbs to only 1% in 2021/22 and 2% in 2022/23.
This is stonking news for anyone able to get a vehicle through work.
What does this mean?
What it means in real terms is that, from April 2020, company car drivers will be faced with a choice of forking out hundreds of pounds of tax per month - or even over a thousand pounds per month for some models - for a petrol or diesel vehicle or to opt for an electric vehicle and pay nothing. At all. Followed by very affordable payments from 2021/23.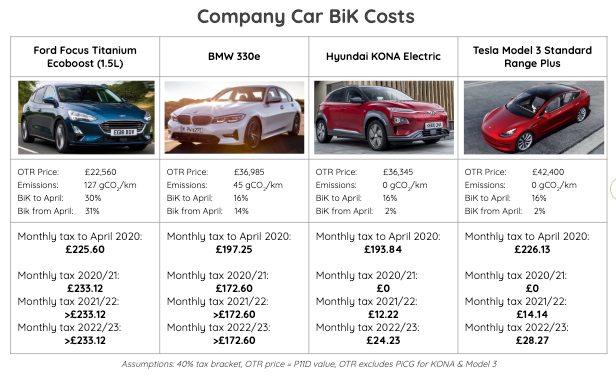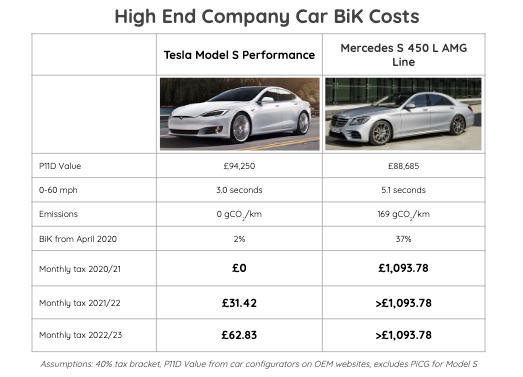 This move will no doubt provide significant demand for BEVs from the business/fleet markets. Of course the supply of affordable, high range BEVs is already far outstripped by demand. The hope is that further stimulating demand will force car manufacturers to start supplying BEVs in volume.
P.S. Your Scribe is a little puzzled that the govt allowed the recent BEV BiK rates to climb from 7-9-13-16% after announcing the 2% rate's arrival back in November 2016, when they could apparently act so decisively this week. But that (very painful argument and fight) is behind us - now is the time to celebrate and prepare for upwardly mobile EV uptake!
---
To stay up to date with the latest news from Pod Point, follow us on Facebook, Twitter & Instagram for all the latest updates on new chargepoints and more.