The new Solo 3 has landed
Posted by David: Nov 05, 2021 • 2 min read
We're pleased to announce the launch of the Solo 3; the latest model of our popular smart electric car home charger.
Overview
A new, sleek and modern design that's smaller than the old Solo
A tougher, more durable exterior material
Retains the same features as the previous model
3.6kW, 7kW or 22kW power ratings available
Universal or tethered connection types
3-year warranty, with the option to extend to 5 years
The new Solo 3 retains all the exact same functionality of our best-selling Solo. By pairing it with the Pod Point App, you'll benefit from all the popular features including Charge Scheduling, remote Over-the-Air updates, and Auto Power Balancing.
Also like the old Solo, the Solo 3 is available with your choice of either a universal or tethered connection and a power rating of 3.6kW, 7kW, and 22kW (requires three-phase power).
It's also fully compatible with all plug-in electric vehicles, and all variants of the Solo 3 are eligible for the £350 OZEV EV chargepoint grant.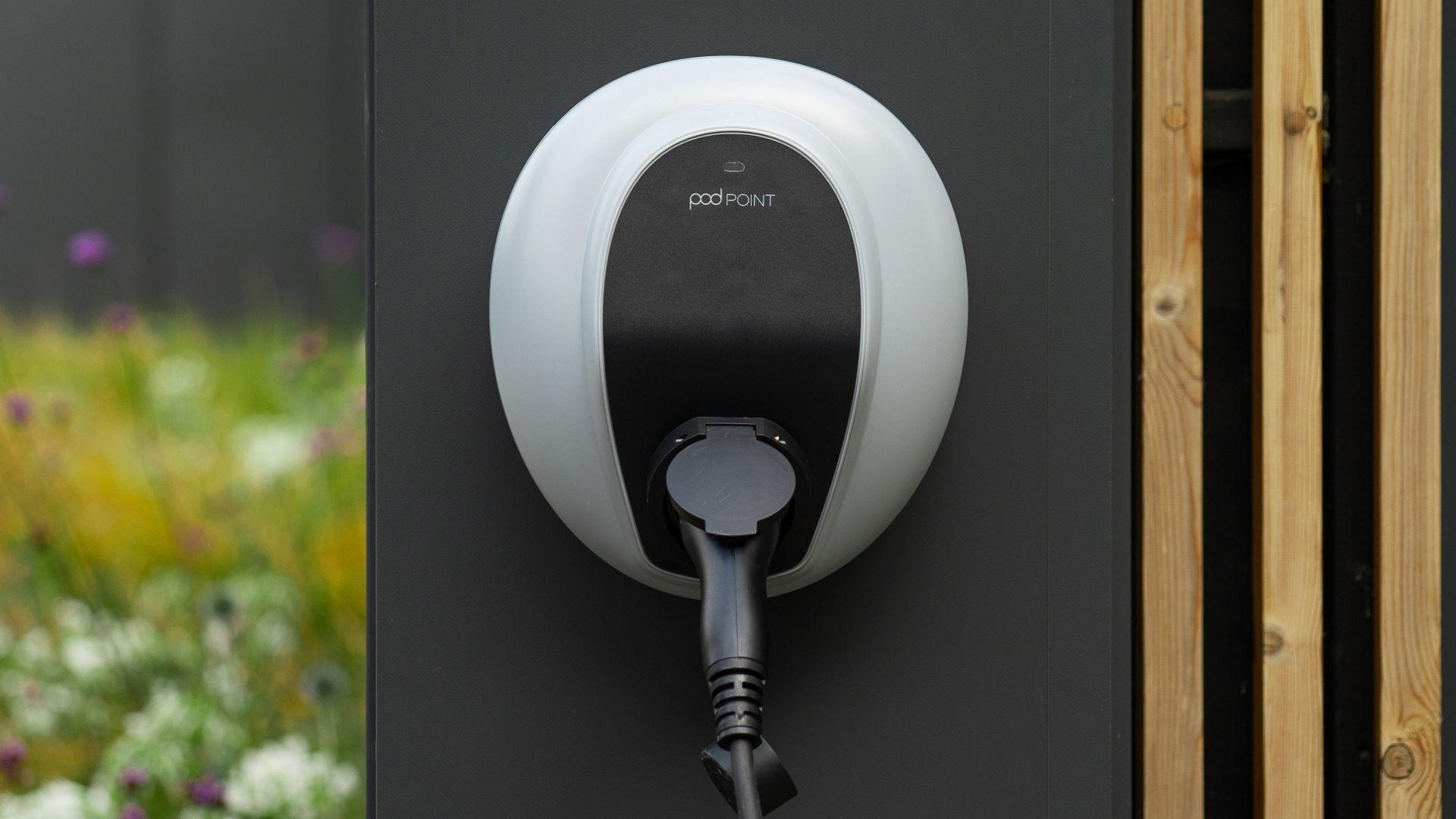 What's new with the Solo 3?
The Solo 3 may be virtually identical to the Solo on the inside, but on the outside it's been given a make-over.
1. Better looking, smaller size
The Solo 3 has a new, modern and sleeker look than the old Solo model that's up to 45% smaller: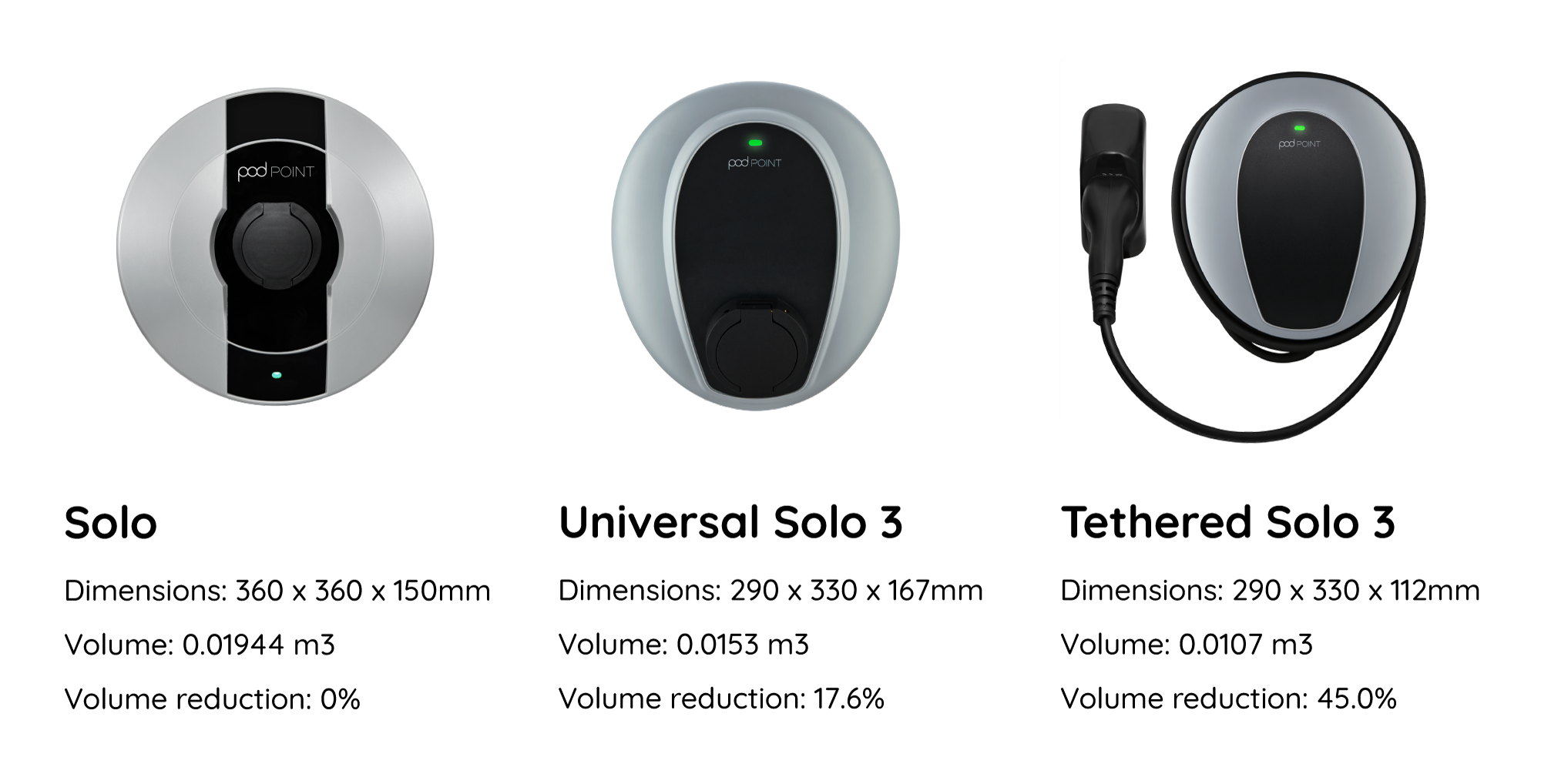 2. Improved visibility
The status light has been moved to the top of the Solo 3, making it easier for drivers to check the status of their charging session.
3. More durable
We've switched from using ABS to Polycarbonate which means the Solo 3 can take more accidental bumps and bruises than the old model.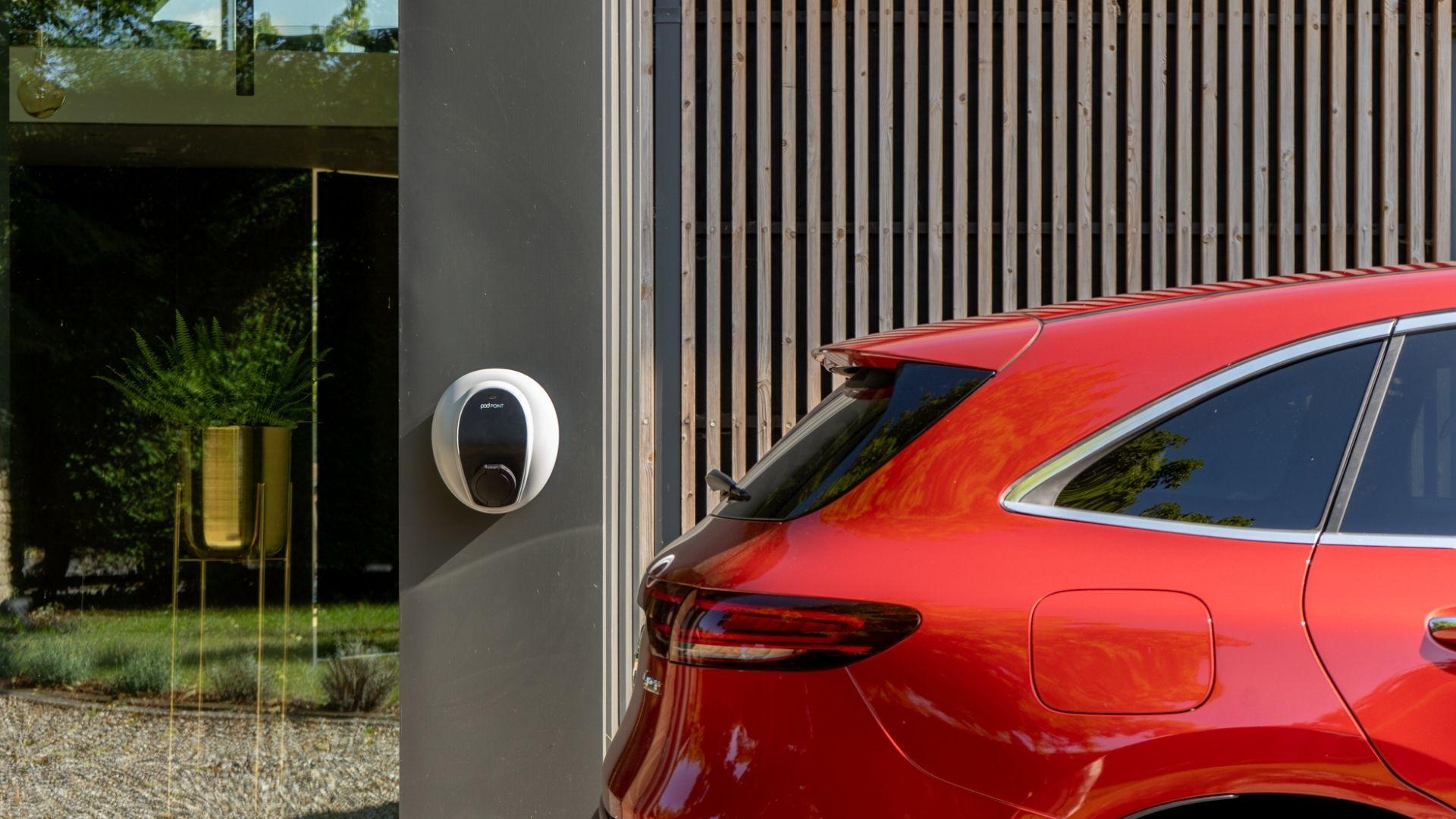 User guides & installation information
To find out more information on the Solo 3, see our data sheets and user guides for all our charging hardware, including the Solo 3.
To stay up to date with the latest chargepoint additions from Pod Point, follow us on Facebook, Twitter, LinkedIn & Instagram for all the latest updates on new chargepoints and more.