Pod Point partners with IVECO
Posted by Caitlin: Mar 30, 2023 • 1 min read
We're delighted to announce a preferred supplier partnership with a leading manufacturer of commercial vehicles, IVECO.
---
IVECO customers purchasing the new all-electric eDaily will be recommended to Pod Point as a charging partner to support whatever their business needs may be.
From small-medium enterprises to large fleets, we'll offer AC charging from 7kW up to 22kW using either a Solo 3 or Twin charger, both at a discounted price. Both chargepoints can be installed in commercial car parks, loading bays, depots and more, providing a secure and reliable way for drivers to recharge their eDaily vans while not in use.
We'll also take care of any groundworks that might be needed on commercial sites, as well as utilising our Array Charging solution, which enables a higher number of active chargepoints on the same power supply and/or passively wired bays for future expansion.
When IVECO's retail customers purchase a new eDaily, they will be offered a free Solo 3 homecharger, which we'll also install and set up free of charge.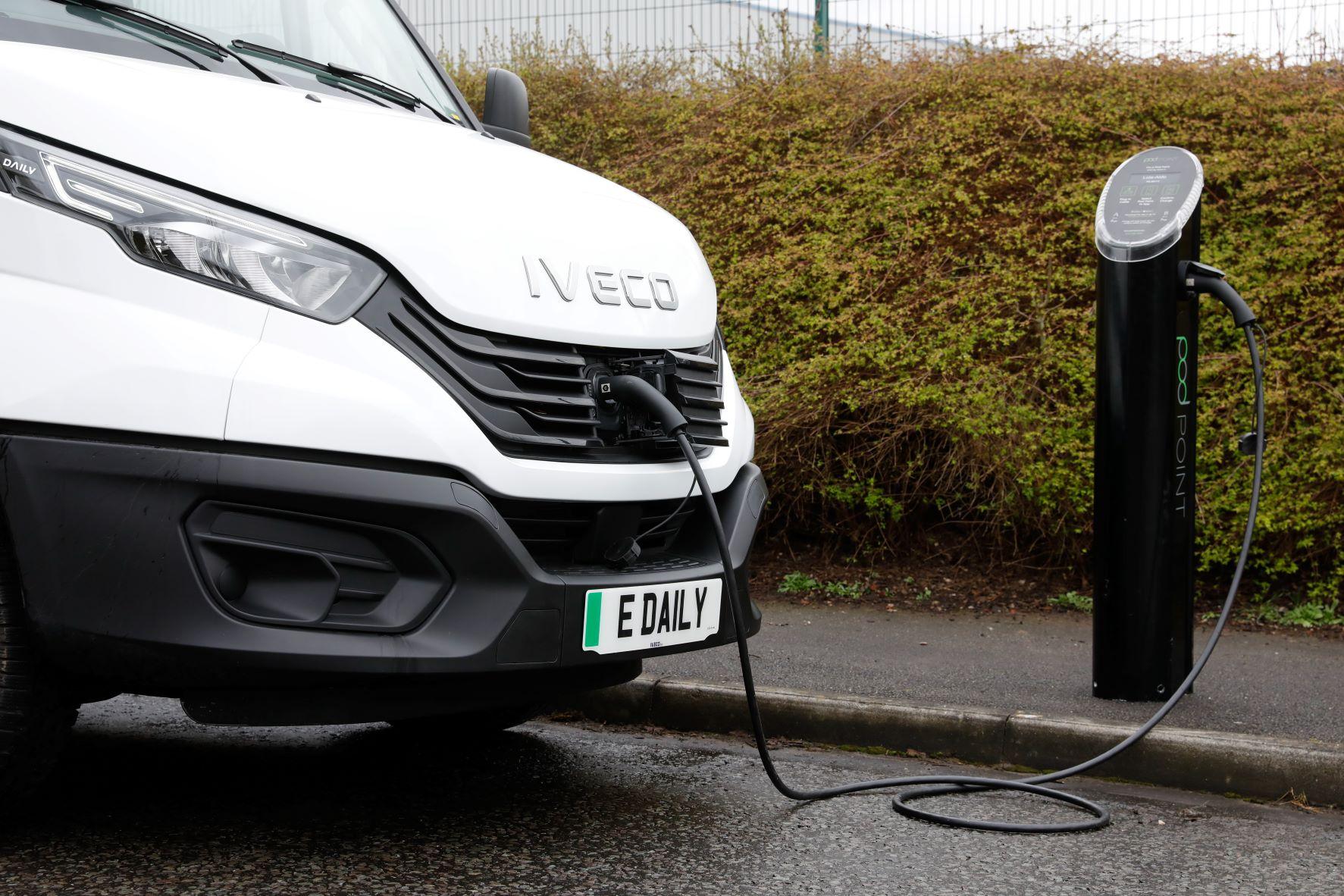 Commenting on the partnership, Erik Fairbairn, Pod Point Founder and CEO, said: "Electrifying the light commercial vehicle fleet is a powerful way to stop travel damaging the earth and the new eDaily will encourage both SMEs and large fleets to go electric. We're excited to be working with IVECO as their preferred chargepoint supplier."
IVECO UK Light Business-line Director, Mike Cutts said "Pod Point has been supplying reliable charging for EVs since 2009. This vast experience made it an obvious choice for our preferred supplier. Customers will benefit from this and the one-stop-shop solution Pod Point offers – making EV adoption even easier."
---
To stay up to date with the latest news, follow us on Facebook, Twitter, LinkedIn and Instagram.