Solo 3 for Business
Charge any electric vehicle
with Pod Point's single socketed EV charger.

Universal charging
Compatible with all plug-in vehicles.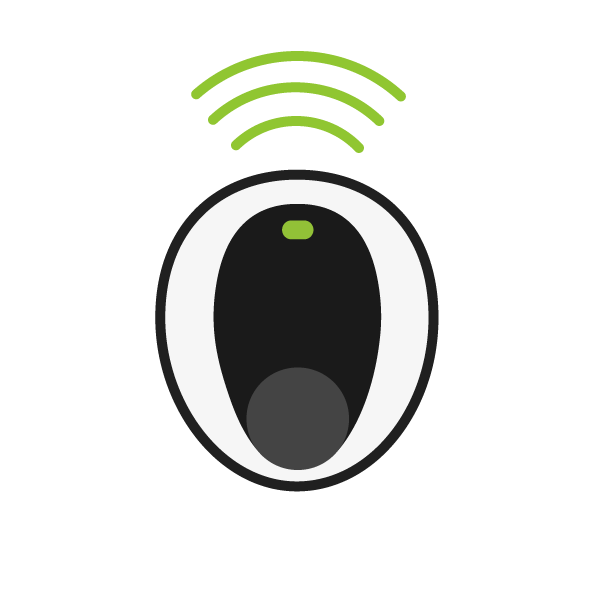 Smart & connected
Over-the-Air software updates.
Durable & adaptable
Covered by a 3-year warranty.
Compliant with all the latest Smart Charge Regulations.
Universal charging
Easy to use and compatible with all plug-in vehicles.
The Solo 3 can either be wall-mounted or mounted free-standing.
3.6kW, 7kW (single-phase) or 22kW (three-phase) speeds available.
Available with a universal Type 2 socket.
App enabled to make it easy for drivers to start charging.
Compatible with Pod Point's load balancing system to reduce the total power required.
Smart & connected
Wi-Fi enabled and fully integrated with our software.
Control your entire charging network with ease.
Our Site Management Service monitors, manages and reports every charge, 24/7.
Receive new features with Over-the-Air software updates.
Set custom pricing tariffs and control access by driver or driver groups.

Durable & adaptable
Reliable and configurable to your needs.
A versatile single socketed charging unit.
The Solo 3 features both 6mA DC leakage detection and a unique Protective Earth Isolation System that ensures compliance with the latest regulatory requirements and streamlines installation.
With a robust design, the Solo 3 is comfortable operating indoors and outdoors.
Covered by a 3-year warranty with remote and on-site maintenance.

Interested in installing the Solo 3?
Our specialist team are on hand to help.
FAQs
What electric vehicles can the Solo 3 charge?

All electric cars that use the Mode 3 charging protocol can use the Solo 3. This means virtually all mainstream electric cars and vans, from Teslas to Renault vans and all sorts in between.

The only electric vehicles it won't charge are more niche vehicles (such as milk floats and forklifts) that use bespoke connectors or standard electrical outlets.

What sockets and cables does the Solo 3 include?

To make the Solo 3 as universal as possible it has a Type 2 socket that allows all major electric vehicles to connect, via the standard public charging cables that drivers bring with them.

How do drivers find, access and pay for the chargepoints?

Solo 3 chargers can be set to show public access and payment tariffs through our Site Management Service.

They can be displayed on public mapping, or hidden for private use. Access can be completely free and "plug-and-play", or require the charge event to be confirmed by the driver in the Pod Point App. Business owners have the ability to set whatever fee they see fit, with payment via the app interface.

How do Solo 3s communicate with the Site Management Service?

The Solo 3 can operate on the host's Wi-Fi, or have a GSM modem provided which allows them to use mobile phone networks.

Wi-Fi is generally a more reliable connection, but GSM is often more appropriate for outdoor locations. Solo 3s also have fail-safes in case of comms failure to ensure that drivers' cars continue to charge.

Can I use a Solo 3 for rapid charging?

No. Rapid charging is generally considered from 43kW AC or 50kW up to 150kW (or even 350kW) DC. These require far heavier duty switch gears and connections.

The Solo 3 can charge at 22kW if three-phase power is available. However, the vast majority are 7kW meaning they are suited for locations where cars are normally parked for periods of 45 minutes or more.