We're in UK's top 3 EV charging networks again!
Posted by Roseanne: Sept 11, 2019 • 2 min read
We're absolutely thrilled to be ranked in the top 3 of the UK's top 10 EV charging networks for the second year running. A huge thanks to all of you that voted for us!
Update: As of November 1 2022, Tesco chargepoints are no longer free to use. Customers should check the price of individual chargepoints in the Pod Point App.
Our mission remains the same - making smart, easy to use chargepoints, available everywhere you park. This is why we're delighted to hear we're the one of your favourite EV charging providers. According to the survey, 82% of respondents said they were either satisfied or very satisfied with our network, highlighting the 'simple-to-use operation' of our chargepoints.
The survey found reliability and simplicity of use are the key priorities for EV drivers and our network assurance team is striving to minimise downtime across all our units.
Over the past year...
1. The number of public chargepoints on the Pod Point network has increased by nearly 80% from September 18 to September 19.
Plus, the Tesco-VW rollout has commenced! We're en route to providing the largest EV charging retail network in the UK. The 7kW units will also be free-to-use.
2. The number of kWh provided on the Pod Point network has increased by a whopping 77%!
This coincides with major growth in the EV industry with BEV registrations tripling in July '19 to a record high market share.
3. The launch of the new standard in public charging… #EVzones!
We've been working on the consulting and provision of EV Zones for destinations that want to provide EV charging. With these, the aim is that our chargepoints will be: always available, with regulatory & high visibility signage to deter ICE-ing and enable drivers to find the chargepoints easily and quickly.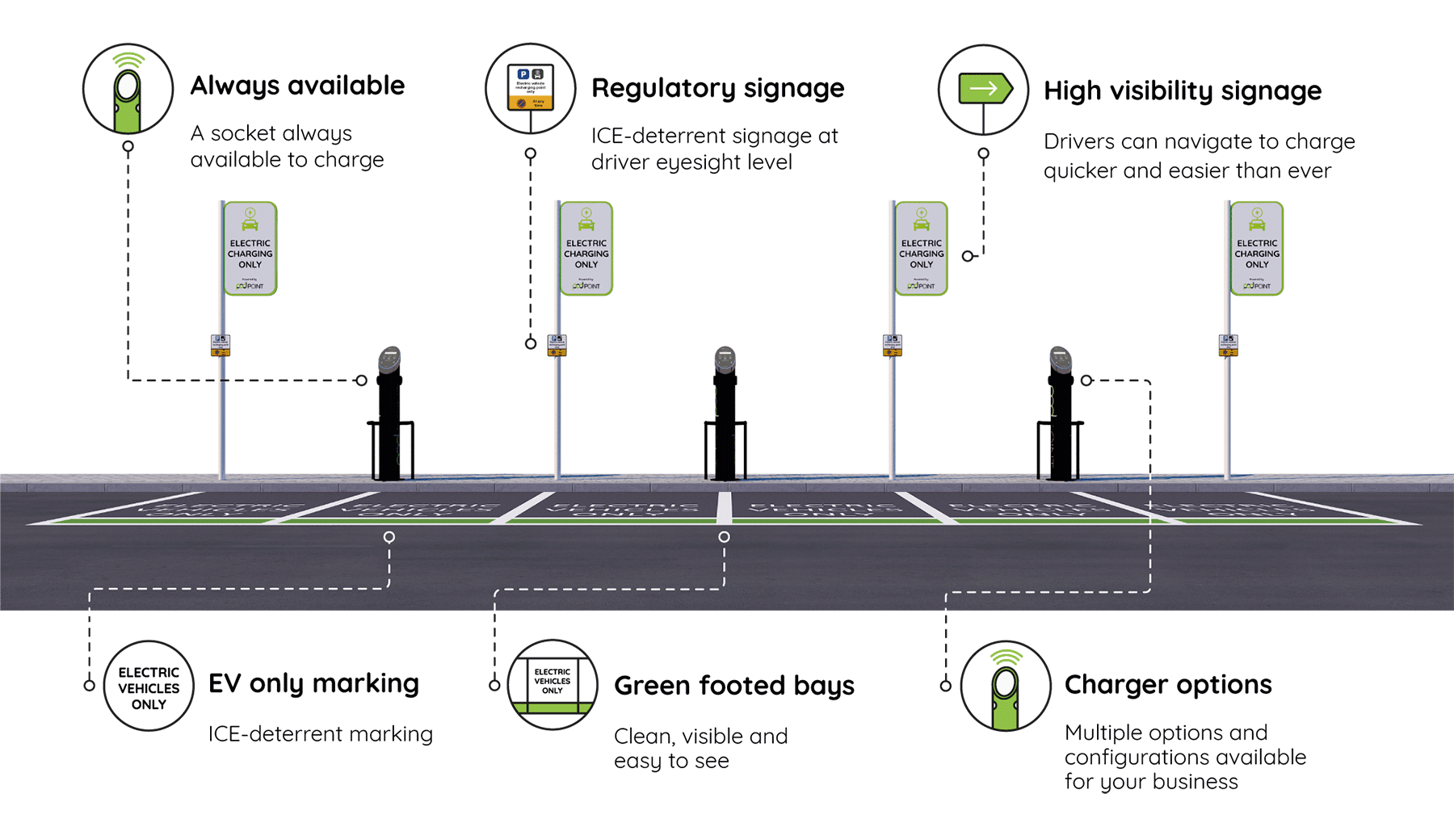 ---
To stay up to date with the latest chargepoint additions from Pod Point, follow us on Facebook, Twitter & Instagram for all the latest updates on new chargepoints and more.
---
Alternatively, if you're interested in buying a homecharger or learning more click the button below.