VW Golf GTE Charger Guide
The complete guide to charging your VW Golf GTE, covering range, charging time, charging cost and more.
The Golf GTE has a range of 31 miles of electric driving but up to 580 miles with the petrol engine. This is perfect for saving on your daily commutes and only using the petrol engine for long trips. With the electric battery, the Golf GTE achieves an MPG of up to 166 miles per gallon.
Golf GTE Range by Mode:

| Electric mode | Hybrid mode |
| --- | --- |
| 31 miles | 580 miles |
Charging the Golf GTE with a standard 3 pin plug takes between 3-4 hours.
Charging at home with a charging point takes only 2-3 hours.
The Golf GTE charges at 3.7kW and can't benefit from a faster 7kW charging point.
However, a 7kW charging point will ensure you take full advantage of the OLEV grant, while it's still available.
VW Golf GTE Range by Model:

| | |
| --- | --- |
| 3.7kW charging point | 2-3 hours |
| 7kW charging point | 2-3 hours |
Click here to read more about how long it takes to charge an electric car.
The cost to charge a Golf GTE in the UK depends on your location, speed of charger and time of day. However, charging your electric car at home is considered the cheapest and most convenient way to charge.
Typical overnight electricity rate of 10p per kWh.
Charging a Golf GTE costs about 85p for a full charge.
Running costs can be as low as 2p per mile
By using the electric battery, you can save up to £1,000 a year in fuel costs.
Click here to read more about the cost of charging an electric car.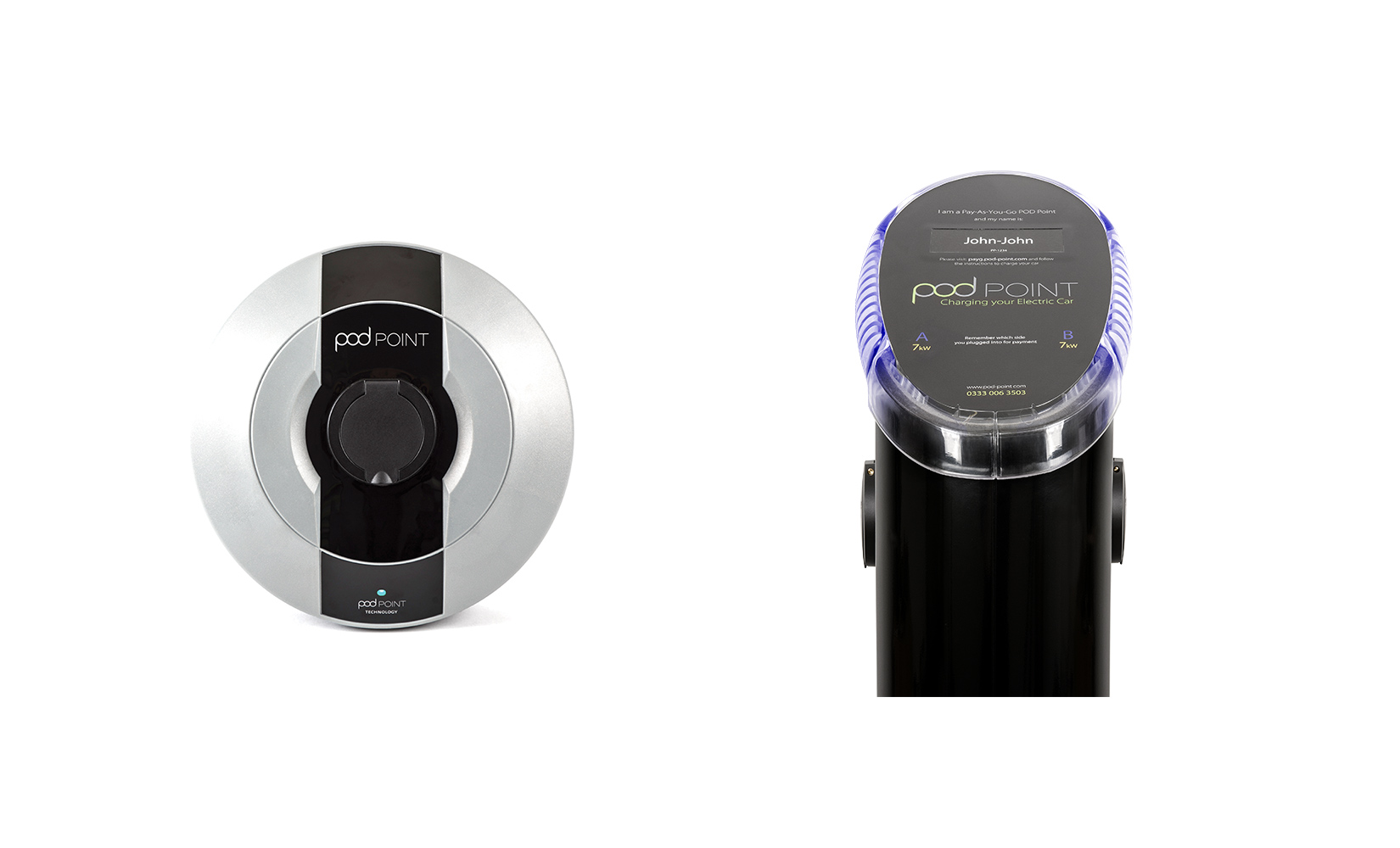 A Golf GTE can be charged with a standard 3 pin plug or with a dedicated charging point. Charging points are typically installed at home, work or high-traffic public destinations.
Most electric car charging takes place with a home charging point. This is useful because your Golf GTE can be charged overnight and make use or overnight electricity rates.
Public charging stations are found in supermarkets, carparks, retail parks and many other destinations across the UK. They're typically free to use.
Workplace charging points are sometimes offered by employers as a staff incentive, although these stations may not always be free.
When deciding on which chargepoint to charge your VW Golf GTE from, you need to know the connector type (Type 1 or Type 2 plug) and the maximum single-phase charge rate (3.7kW or 7kW).
The VW Golf GTE uses a Type 2 connector.
The Golf GTE uses a single-phase charge rate of 3.7kW.
A 3.7kW charging point typically costs from £279* fully installed.

*Pricing assumes eligibility of the OLEV grant and standard install terms.