Site Management Service
Understand how drivers use your chargers
with Pod Point's Site Management Service platform.
Site & Chargers
View your site and charger info, all in one place.
Drivers & Pricing
Set custom pricing and user access controls.
Stats & Reporting
Understand your charging estate better with data.
kWh of energy transferred
Sites and Chargers
Get an overview of your chargepoint network.
We handle the setup and connection of your chargers so you can:

View your site and charger information all in one place.
See charger specific information and track activity across your portfolio.
Manage each site and charger individually depending on your locations needs.
Drivers and Pricing

We'll work with you to choose the right model for your business.
Receive dedicated advice from charging experts so you can choose what's right for you:

Set flexible pricing by kWh consumed, session time, or vary by time and day.
Select tariffs for specific groups and incentivise customer acquisition.
Determine who can use your chargers by setting user access controls.
Stats and Reporting
Understand your business better with data.
Work with us to optimise usage, costs and your business's revenue:
Receive data for management, reporting and planning.
See which chargers and sites are generating the most revenue for your business.
View CO2 emissions avoided as a result of charging across your network for sustainability reporting.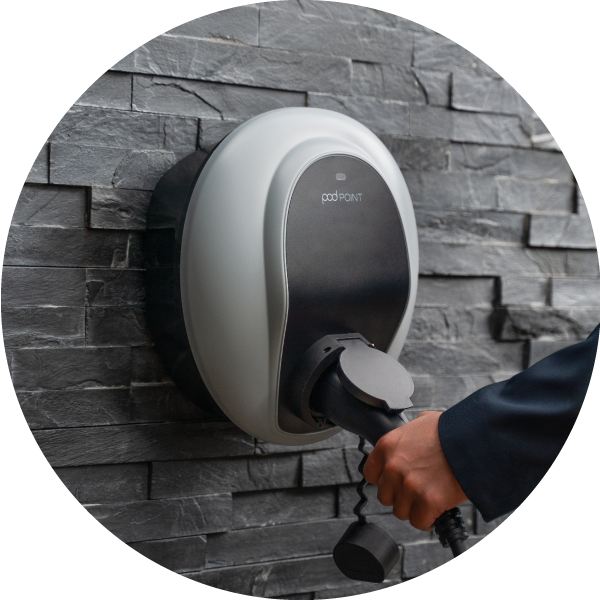 Residential charging
Prioritise your residents.
Add the Site Management Service to your residential chargers to gain:

Control access to your chargers, ensuring availability for your residents.
View key insights on how residents use your chargers.
Take advantage of precise billing to get accurate reconciliation of payments.
To find out more about how EV charging can benefit both residential residents and managers, please see our apartment charging page.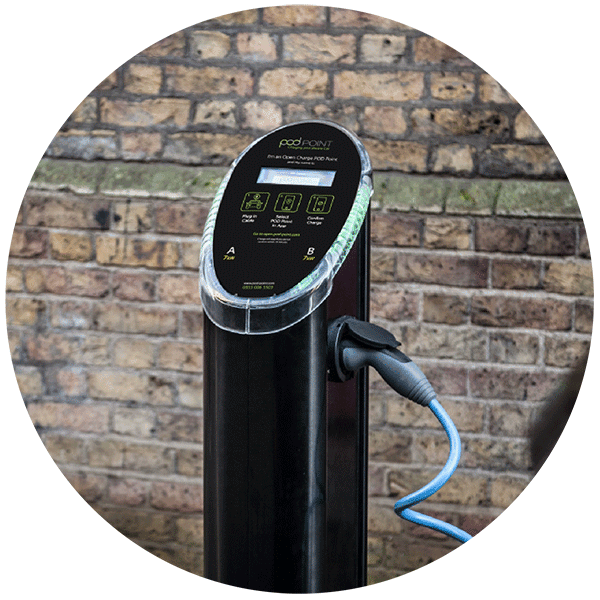 Fleet charging
Our Fleet Management Service also allows you to:

Enable drivers to separate personal and fleet expenses and submit claims at the tap of a button.
Review all driver submitted expenses and process them within the platform.
Capture home, workplace and public fleet charging data, as well as equivalent CO2 avoided for fleet sustainability reporting.
To see what our fleet charging solution can offer you please check our fleet EV charging page.
FAQs
How do I set up Site Management Service?

After your chargers are installed and have appropriate connectivity, the Pod Point team will send you an email to get started with the Site Management Service. In the meantime you can find out more about it at https://sites.pod-point.com/about

Do I need additional equipment or software to use the Site Management Service?

No, Site Management Service is a web portal that can be easily accessed via most web browsers on your computer, tablet or phone. It is, however, mandatory for our chargers to have a stable internet/data connection.

Will I need training to use the platform?

Site Management Service is intuitive and easy to use, so you won't need any specific training. However, our team will be more than happy to help with any questions and we have a demo video on our Site Management Service About page.

How flexible are your pricing options? e.g. will I be able to set a fee per kWh or based on time?

Your pricing model can be as simple or complex as you wish. For example, you can integrate flexible pricing based on usage (e.g. 35p per kWh used).

Alternatively, you can make the first hour of charging free, then £2/hour for the next 4 hours, then £5/hour thereafter to encourage your drivers to vacate the parking space.


How secure is our company's and our customers' data?

Pod Point take data security very seriously.

Data is transferred exclusively over https, using TLS 1.2.
Our systems are all housed at Amazon Web Services. AWS have comprehensive levels of security, including ISO 27001, PCI-DSS, SOC 1-3, ISO 9001 and DoD SRG.
We undergo regular audits of our data security systems.