Home Charging
Fast, safe and wi-fi enabled.
The best way to charge your electric car at home.
We are compatible with all plug-in vehicle brands
Why choose a Pod Point Home Charger?
Standard Installation Included
90% of drivers qualify for standard installation.
Up to 3x faster than a 3-pin plug
Spend more time driving and less time charging.
Trusted by 40,000 customers
We have an average 4.7/5 star satisfaction rating.
Free 3 year on-site warranty
Included with all our home charging points.
Your Pod Point Solo:
Available with a choice of two connection types.
Universal Socket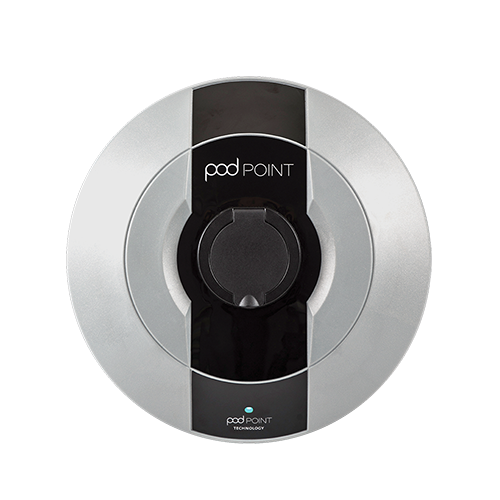 Connects to all electric cars. Comes without cable.
Tethered Unit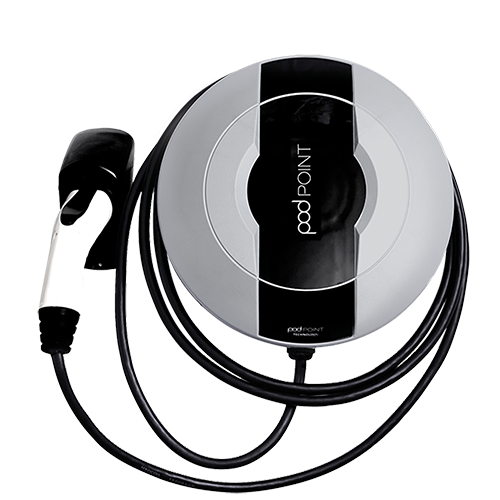 Has a 4.8m cable attached for convenience.
All Home Charging Pod Points are:
Eligible for £500 OLEV EVHS grant
Safest chargepoint available in UK
Durable, weatherproof, built to last
Wi-fi enabled for lifetime over-the-air updates
Covered by a 3 year warranty
Designed and produced in the UK
Are you eligible for the OLEV EVHS grant?
The OLEV grant allows you to reduce the cost of your homecharger by £500. If you qualify for the grant, Pod Point will take care of the claim on your behalf. Click here for more information.
Eligibilty Checklist:
You have dedicated off-street parking.
Your plug-in vehicle was purchased after 1st October 2016.
You have not already claimed the grant for your vehicle.
By claiming the grant, you are not exceeding the limit of two OLEV funded chargepoints per household.
90% of our customers are eligible for standard installation
What does this include?
Standard installation terms & conditions
If you don't meet the criteria we can usually still carry out the installation but an additional cost may be incurred.
Once your order is placed, we'll be in touch to better understand your requirements and produce a no-obligation quote for the additional works. If you decide not to proceed, a full refund will be provided.

Installation of your chargepoint
Your install is included with your chargepoint if it meets our standard install criteria.
Our team of Pod Point Experts go the extra mile to provide the best installation experience in the UK.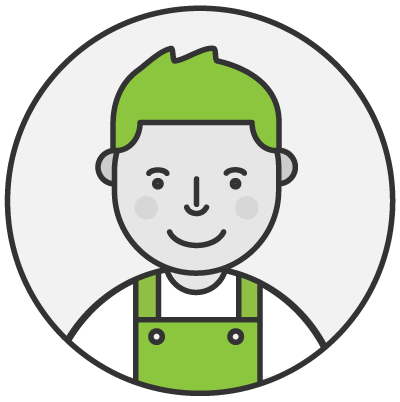 Your Pod Point Expert
Pod Point Experts are City & Guilds accredited electricians with thousands of hours of experience installing electric vehicle chargepoints.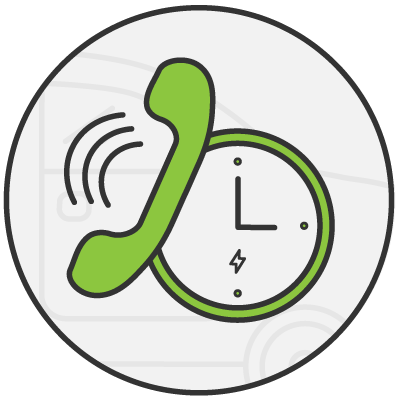 Pre-arrival
Your Expert will confirm their arrival time with you in advance of the installation.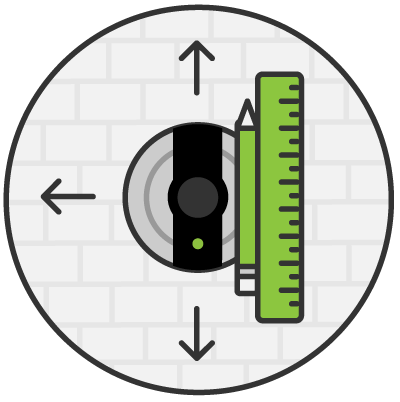 Pre-installation
Your Expert will find the best position for your charger based on your power supply and how you park your car.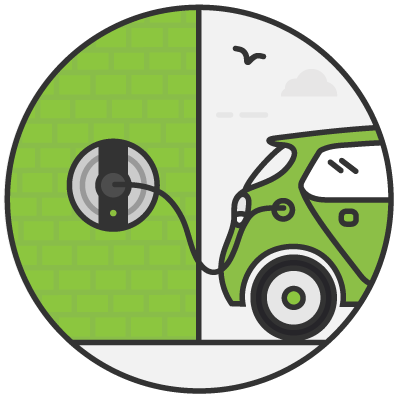 Installation
Standard installation package
Your install is included in the price of the chargepoint if it meets our standard install criteria. If it doesn't, we'll provide a no obligation quote or a full refund if you're not happy to proceed.
Next, the charger is fixed to the wall, a cable is run from the unit to the mains power supply, and it will be activated for use.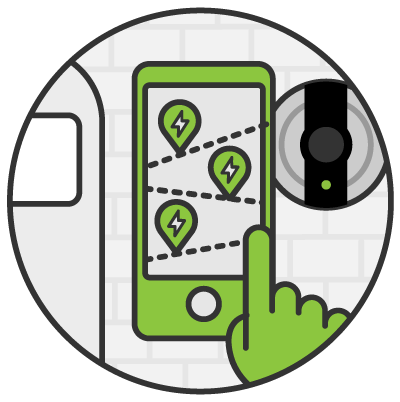 Demonstration
Your Expert will give you a full demonstration of your charger, what the different lights mean and how to get in touch if you have any questions.
Finally, you will be shown how to find & use public chargepoints in your area.

4.7/5 star rating, from over 10000 reviews:
Susie Larcombe
I was so impressed with Nick. He did a fantastic job. He was professional yet friendly, punctual and took great care telling me exactly what he was going to do. He cleared up after himself so I was left with no mess. Very happy customer.
Ian Jessop
The installation was carried out in a professional and friendly way. The Engineer was on time and worked hard in the really cold and wet conditions. He is a credit to your organisation.
Richard Davis
Great communication and work carried out professionally and with a customer focus throughout

Jaishree Parekh
Leighton who installed the charger was fantastic, efficient and left no mess. He had a friendly and great personality.
Kevin Hardy
The installation went very smoothly. The engineer carried out the work with the minimum of fuss. He was also pleasant and polite. A first class job.
Top 5 FAQs
How do I claim the OLEV grant?

To claim £500 off the cost of your new home charging point, simply order it with us, provide us with your documentation and our team will do the rest!

Can I claim OLEV if I purchase a second hand EV or use a company car?

Yes, if you become a registered keeper of a second hand electric vehicle, you are eligible to claim. If you are assigned a company car for at least 6 months, you are also eligible to claim.

What happens if my installation is non-standard?

Non-standard installations may incur an additional cost. Once your order is placed, we'll be in touch to better understand your requirements and produce a no-obligation quote for the additional works. If you decide not to proceed, a full refund will be provided.

Can I connect my Pod Point to a 3-pin plug socket?

It cannot be connected to a 3-pin plug socket; the Pod Point needs to be connected to a meter or consumer unit (fuse box) to ensure that it's properly protected.


Do Pod Point offer site surveys?

We provide a remote survey in advance of your install. Our Pod Point Expert will then conduct a site survey when they arrive on the day of your install.