Charging at Work
Want to charge your EV at work?
Ask your workplace to get in touch with us.
Used by some of the UK's top companies
With Pod Point you can...
Use our email template to prompt your employer to get in touch.
---
Once we're in contact with your company's decision-maker, our work begins.
Find a better way to manage your EV charging expenses.

---
Save time by using the Pod Point App to record and submit your charging expenses.
Start small and add more EV charging as your work adopts electric vehicles.
---
From small businesses to large corporations, we'll scale charging as your colleagues adopt EVs.
Make EV charging an easy sell to your place of work.
---
Charging that benefits commercial and fleet drivers too.
Take the first step now
Kick-start the conversation with the decision-maker at your workplace.

Simply amend, copy and paste to send our ready-made email template to the decision-maker at your place of work.

The template itself provides a framework to start the conversation with your decision-maker and points them in the direction of our business solution pages.
Once your workplace submits an enquiry, we'll take it from there.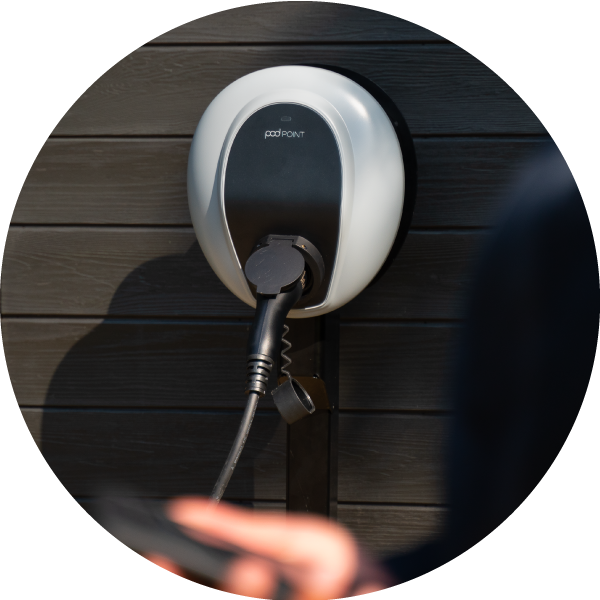 How we'll work with your company
We aim to create the best solution for everyone.
Our work typically includes:

Consulting with your employer to create a project specification.
Identifying the needs and typical behaviour of EV drivers at your organisation.
Planning for the future.
Assessing the available power supply.
Recommendations on the charging hardware needed, speeds, compatibility and additional features.
Full costing and leasing options.
Are you a business looking for EV charging?
Speak directly to our team or find out more about our Workplace and Fleet solutions.
Want to gain more in-depth knowledge about EVs?
We have created guides specifically designed to answer all your questions around EVs and EV charging.