Ivy Tower Cottages: Case Study
Self-catered holiday cottages get amped up to provide EV charging for guests.
Last updated: Aug 29, 2023 • 7 min read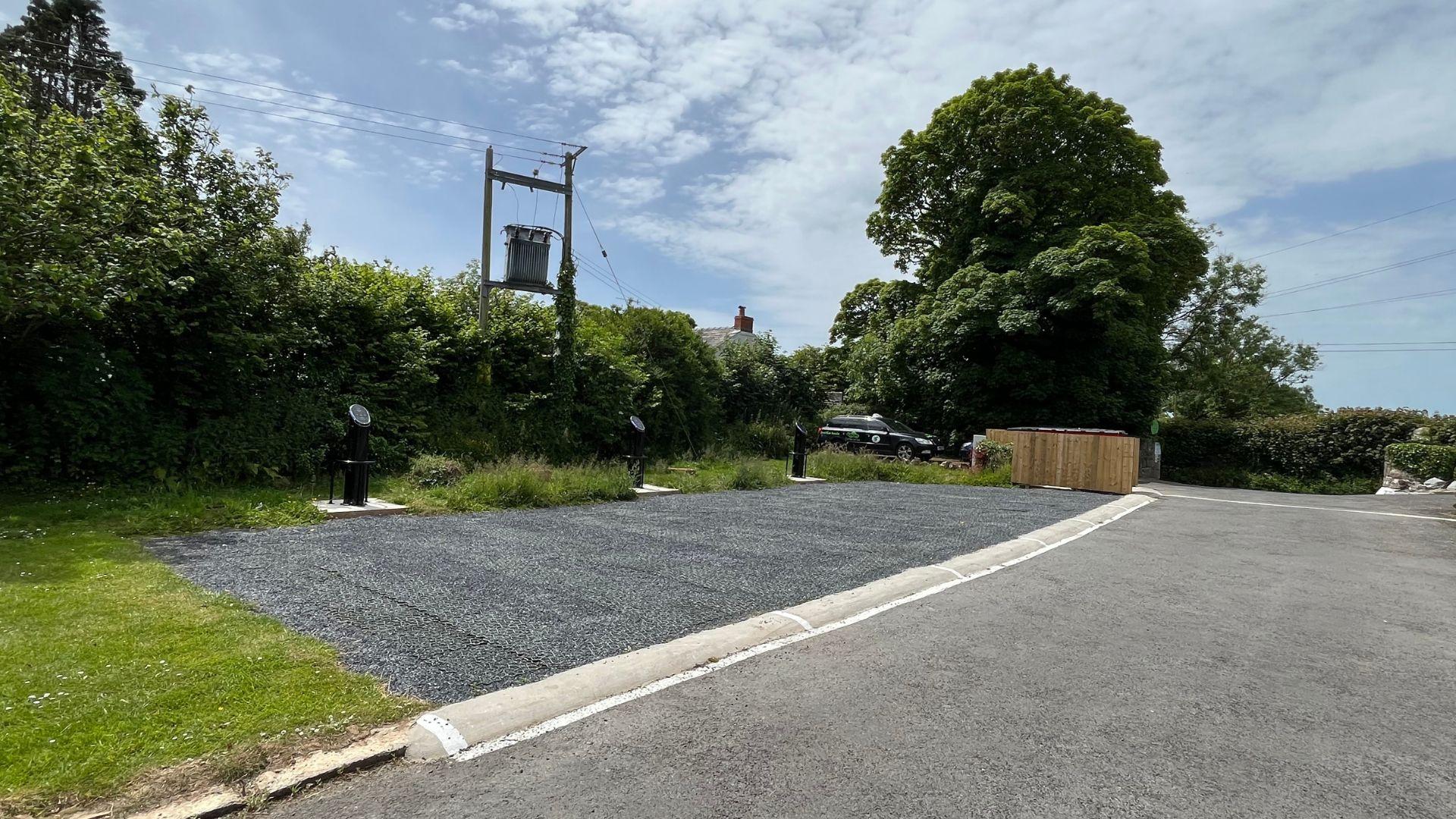 Highlights
SME holiday village Ivy Tower Cottages took advantage of the government's Workplace Charging Scheme (WCS) to provide affordable electric vehicle (EV) charging for its guests.
By setting a custom tariff, Ivy Tower Cottages is now able to charge its growing number of EV driving guests for their energy usage.
3x Twin Chargers were installed in the site's communal car park, for a total of 6 individual 7kW charging sockets.

The WCS grant was used to reduce the costs of the chargepoints by £350 per socket, saving a total of £2,100.

Ivy Tower Cottages was able to use its own electrician for the pre-install enabling works, after which Pod Point completed the final install and commissioning.

The chargepoints are available on Pod Point's public network, with a tariff of 48p/kWh, helping to recoup the installation and energy costs.
Project Overview

---
Ivy Tower Cottages is a holiday accommodation service offering 19 self-catered holiday homes. Situated in the rural village of St Florence in Tenby, Pembrokeshire, it's a popular destination for holiday-makers all year round, with a 9/10 rating on Booking.com.
With electric cars becoming more popular in the UK, Ivy Tower Cottages has seen a significant increase in the number of guests driving EVs. They were regularly using portable "granny" charging cables which plug into a standard UK 3-pin socket.
While 3-pin plug sockets can charge EVs, they are not designed to support the kinds of loads for the time periods that EVs require, raising important safety considerations for the accommodation provider.
And, with energy prices on the rise, Ivy Tower Cottages sought to install dedicated charging points that could set a tariff, which would help to recover some of its electricity costs. However, like many small hospitality businesses, the company also wanted a low-cost solution due to having a restricted budget.

Key Requirements
---
With most guests using portable cables, Ivy Tower Cottages had two key requirements for its EV charging solution.
It sought to:
1. Discourage the use of granny cables and 3-pin plugs by offering EV drivers a safer and faster way to charge.

The amount of power an EV granny cable can draw is often limited (usually to a maximum of 10A, or 2.3Kw). This is because drawing at the full 13A can be dangerous and cause overheating.
With guests typically charging their EVs overnight, drawing even a limited 10A over a long period of time can be unsafe, especially on older cables. This means there's a risk of damage not only to the guest's cable or car, but also to the Ivy Tower Cottages' property.
Additionally, the slow charging speed adds around 5 miles of range per hour (RPH). On an 8 hour overnight charge, this would only give 40 miles. This in turn might not be enough to cover the next day's driving, especially if the guest lives far away.
2. Charge EV drivers for the energy used while charging.
Charging an EV naturally creates additional energy costs, but accommodation providers like Ivy Tower Cottages are unable to recover those extra costs from drivers who use a portable cable.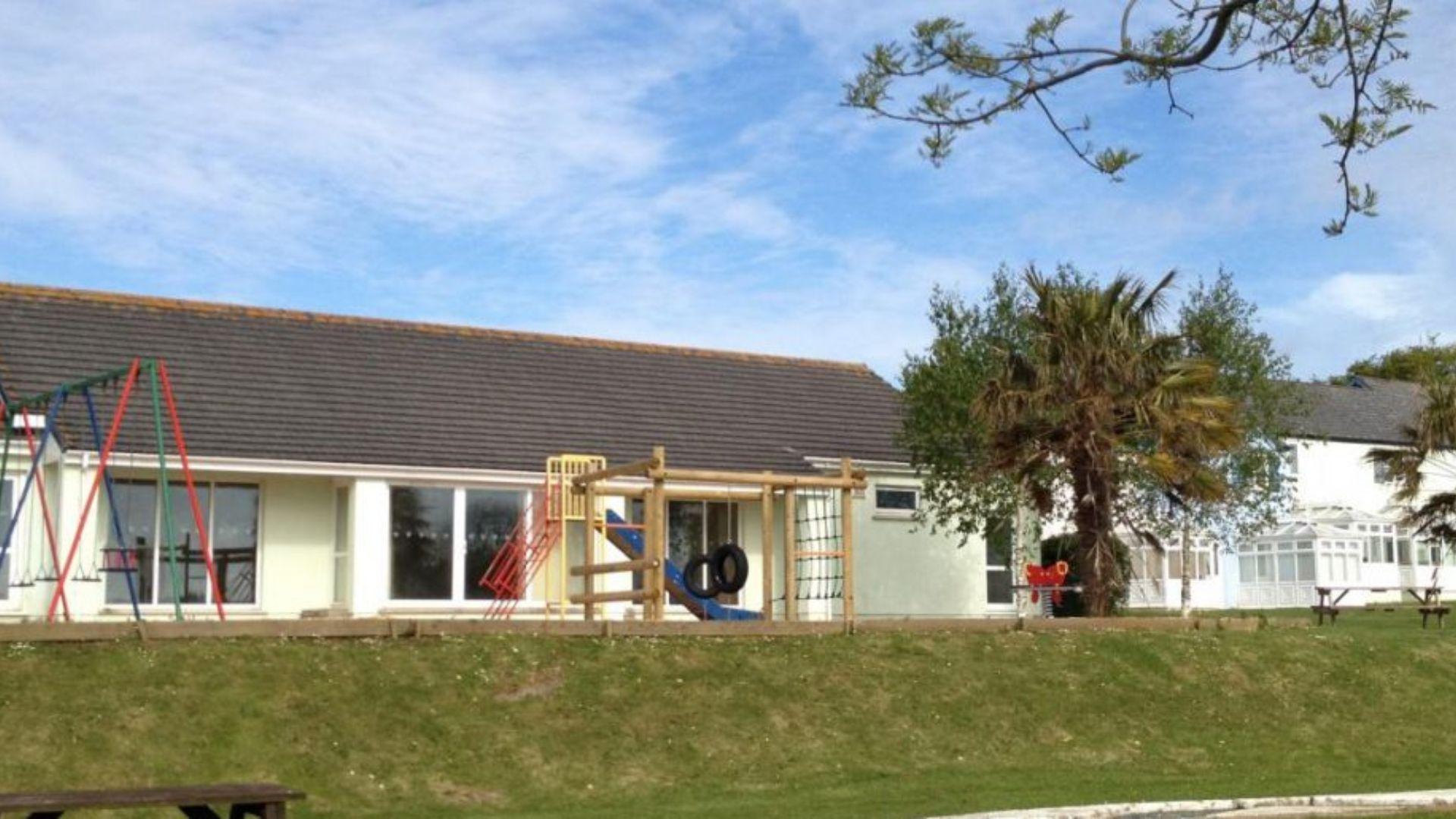 The Solution
---
Ivy Tower Cottages initially came to Pod Point in December 2021 due to their reputation as one of the UK's leading providers of EV charging for businesses. Their enquiry was for a total of 3 Twin Chargers with a power rating of 22kW, with a key requirement that they can set a tariff.
However, Pod Point advised that 7kW chargepoints would be more than sufficient, given that guests would be primarily charging their vehicles overnight. On an 8 hour charge, a 7kW charging point can provide 16 miles of range per hour (RPH).
Additionally, the site's power supply capacity would have had to be upgraded at a significant cost to allow for 22kW chargepoints. As a result, opting for a lower power rating gave Ivy Tower Cottages a more cost-effective solution than their initial expectations.
The client also wanted to know if there were any grants available to help further reduce costs. Fortunately for the business, from 1 April 2022 some important changes were made to the WCS grant offered by the Office for Zero Emissions Vehicles (OZEV).
Previously, the grant required the chargepoints to be installed mainly for the purposes of employee charging. However, the grant has now been expanded to allow small accommodation businesses to claim the grant when installing chargepoints for visitors to use.
Being able to claim the WCS grant meant that Ivy Tower Cottages was able to save £350 per socket. With a total of 6 sockets, this reduced their installation costs by £2,100.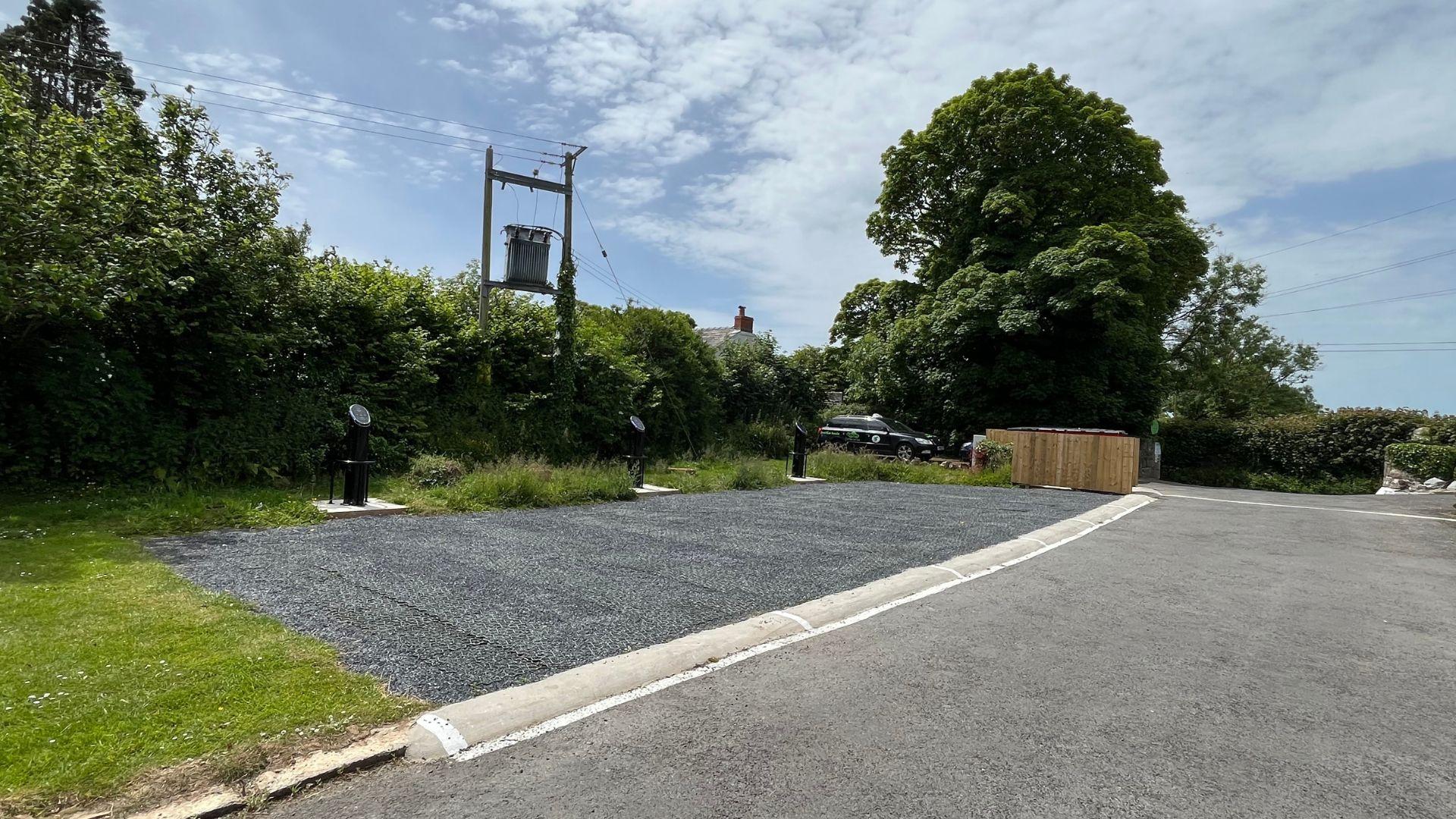 In terms of the installation process, Pod Point gives customers two options: a fully managed service, or a part install, otherwise known as 'fix and commission'.
Ivy Tower Cottages elected for a fix and commission. In this instance, Pod Point provided them with a pre-install enabling guide. This detailed everything that their chosen contractor needed to complete before Pod Point could visit the site for the final install, such as any ground works or cabling.
Pod Point's Project Manager was available to support if the contractor needed guidance. But in this case, the enabling guide was sufficient for them to carry out the necessary work correctly and without issue.
After this was completed, Pod Point visited the site to complete the installation and commissioning of the chargepoints.
Once the chargepoints were installed, Pod Point's Aftersales team worked with Ivy Tower Cottages to set the company up on the back office Site Management Service .
Using this centralised system allowed the company to:

Set their desired custom tariff of 48p/kWh and change the tariff later if required

Receive data on chargepoint usage and CO2 emissions savings

Control access to the chargepoints via custom user groups
With Pod Point's guidance, Ivy Tower Cottages managed to significantly reduce the cost of their installation, firstly by choosing the appropriate power rating for their needs, and secondly by taking advantage of the WCS grant.
The Result

---
A total of 6 charging sockets were installed with a power rating of 7kW to allow guests to charge their electric cars during their stay.

The WCS was utilised to reduce the cost of installation by £2,100 whilst a custom tariff of 48p per kWh was set to allow Ivy Tower Cottages to further recover the extra costs caused by guests charging their electric cars.

Pod Point's back-office Site Management Service allows Ivy Tower Cottages to adjust the tariff as required, as well as monitor usage and set customised user groups to restrict access to guests.
Anka Griffiths, Director at Ivy Tower Cottages, said:
"We were looking for a charging solution for our small site of 18 cottages due to the future need of customers requiring charging. Having previously used Pod Point for my private residence, and having experienced first-hand their great customer support network, they were at the top of my list.

Our chargers are currently being used on a daily basis, with a tariff generating a small profit. We are hopeful that this will encourage more people to holiday on our site, knowing they will be able to charge their cars on their return from a day out, ready for the following day.

We would definitely recommend Pod Point to others thinking of doing the same thing, especially with the numbers taking advantage of electric cars nationwide."