EV-friendly UK destinations for family summer holidays
Posted by David: Jul 20, 2023 • 5 min read
With our public charging network, we make going on a family summer holiday with an electric car easy!
---
Taking your kids on holiday is easy(ish!), but if you don't think you can bring your electric vehicle (EV) with you too, think again.
Many of the top destinations across the UK offer electric car charging for their guests with Pod Point chargers, making it easier than ever to take an electric car staycation with the family this summer.
All you need is an EV (duh!), a charging cable (for universal chargers), and the Pod Point App and you can use any Pod Point charger on our network. Oh, and don't forget the kids!
Our top holiday picks
Whether you're looking for self-catered accommodation or hotels with EV charging, we've got chargers at hundreds of popular UK destinations for you to choose from.
These are just a handful of the best holiday destinations with Pod Point electric car chargers, allowing you to easily explore during the day and charge overnight:
South East
From here, you'll easily be able to explore everything the South East of England has to offer, including the picturesque Royal Tunbridge Wells and one of the country's most iconic National Trust landmarks - the White Cliffs of Dover. Don't forget to wave bonjour to France while you're there!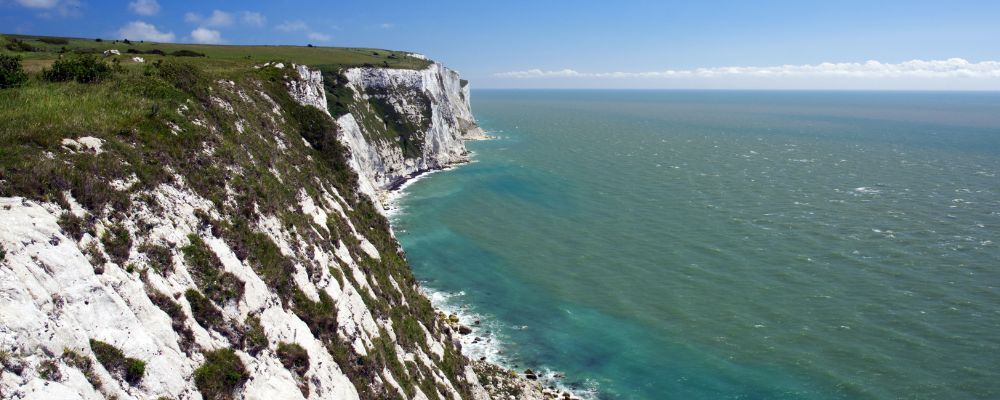 South West
Center Parcs - Longleat Forest, BA12 7PU
The UK's original safari park, and the world's first to open outside of Africa, is a popular staycation destination for families of all shapes and sizes. With charging now available at Center Parcs, it's easier than ever for families with electric cars to explore a whole new world and make their Drive Through Safari experience even greener.
East of England
Heacham Manor Hotel - Norfolk, PE31 7JX
The stunning East Anglia coastline is home to some of the country's best beaches, making it an excellent destination for families looking to catch some surf and sun. This hotel is near perhaps the best of them in the award-winning town of Hunstanton, known locally as "Sunny Hunny". From here, you'll have easy access to the rest of the Norfolk coastline and reliable chargers to keep your EV topped up.
Greater London
Chessington World of Adventures - Chessington, KT9 2NE
There are few things more thrilling than driving an electric car, but we reckon Chessington is one of them. It was one of the UK's first proper theme parks when it opened, providing high-octane thrills for millions of families every year with its outstanding selection of attractions. With Pod Point EV chargers on-site, you can keep your car charged while you enjoy heart-racing rides.
West Midlands
Oast House National Trust Holiday Cottages - Worcestershire, WR6 5SH
Whether you're looking for big city vibes or an escape to nature, the West Midlands has it all. Whatever you're after, Oast House is perfectly placed. The city of Birmingham is a stone's throw away, offering an exciting blend of modern industry and culture for adventurous city-goers. Or, for the outdoorsy families, there are plenty of quaint towns and villages to explore, such as Malvern, nestled at the foot of the outstanding Malvern Hills.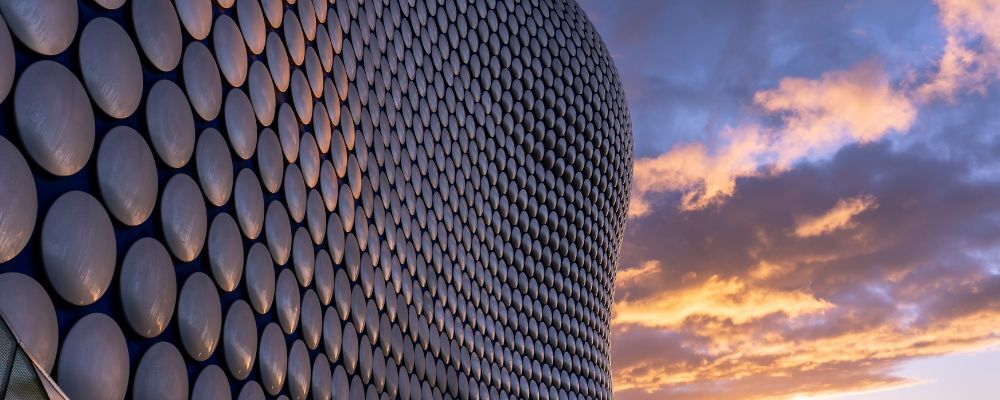 East Midlands
Clumber Park Lodges - Worksop, S80 3BQ
Much like the West Midlands, the East Midlands has plenty on offer for any family holiday. Historic towns and cities are plentiful, including Nottingham, Lincoln, and Sheffield, whilst Alton Towers is perfect for those seeking thrills. Or, if nature is more your thing, you can't do much better than the Peak District! All of this is within easy reach of Clumber Park Lodges.
Yorkshire & the Humber
Studley Hotel & Orchid Restaurant - Harrogate, HG1 2SE
The UK is filled to the brim with nature, and this is perhaps nowhere more apparent than Yorkshire. There are three National Parks to pick from, offering some of the most breath taking views and hiking routes in the country, with this hotel sitting close to the border of the Yorkshire Dales. Also nearby is the vibrant and cultural city of Leeds and the enchanting cobbled streets of York.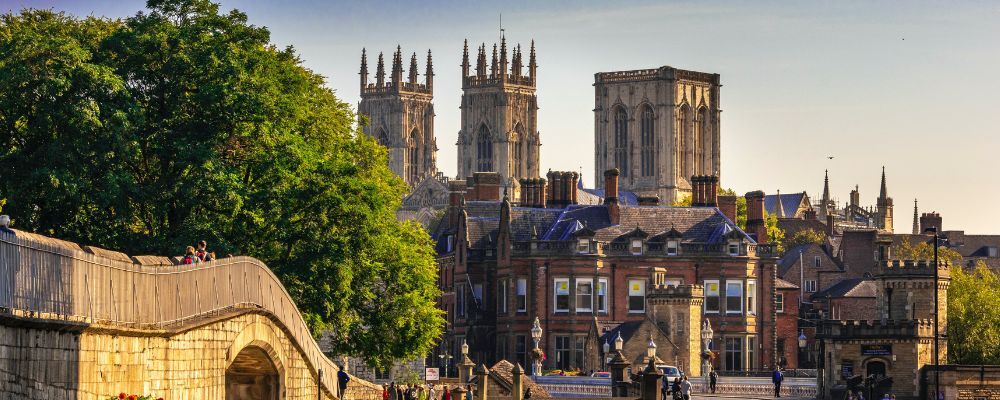 North East
Breamish Valley Cottages - Branton, NE66 4LW
With its dramatic landscapes and iconic sculptures, the North East has something for every family. From the South Causey Inn, city goers can immerse themselves in Durham's medieval history and see the old meet the new in the electric atmosphere of Newcastle, whilst intrepid explorers have the North Pennines hills just a stone's throw away.
North West
Royal Oak Hotel - Keswick, CA12 5XB
This hotel is slap bang in the middle of the Lake District, the UK's second largest National Park, making exploring the wilderness a doddle in an electric car. From here, you can easily reach the park's many lakes. Or, if you're a fan of heights, why not take a trip up Scafell Pike. Towering at over 3,200 feet, it's England's tallest mountain, giving unparalleled views for the adventurous.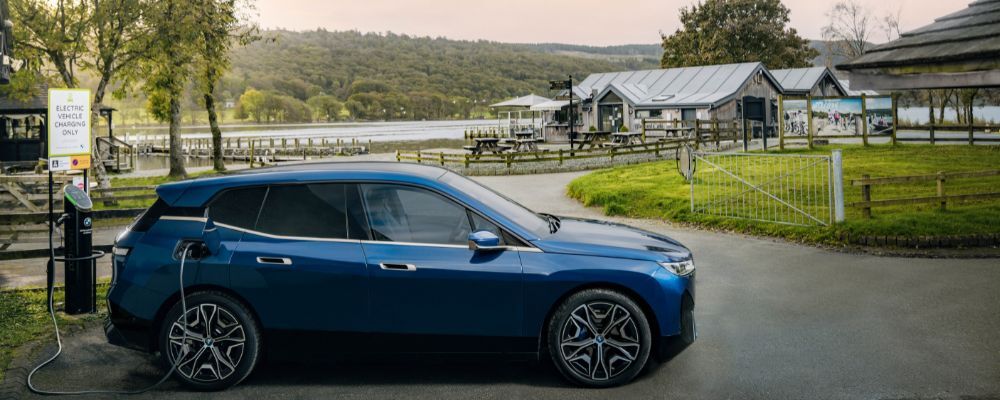 Scotland
Blair Castle Caravan Park - Pitlochry, PH18 5SR
There are few, if any, places in the UK that an EV can't reach, and the Scottish Highlands are no exception. From this caravan park, you'll be able to take your electric car with you all around Scotland, Highlights include the Cairngorms National Park, the historic cities of Edinburgh, Glasgow, and Aberdeen, and the exceptional North East 250 driving route. You can even get to John O'Groats from here, with plenty of Tesco and Lidl stores along the way offering EV charging.
Wales
Beddgelert Campsite - Beddgelert, LL55 4UU
Camping and EVs are a natural match made in heaven, and electric car owning families looking to explore the great Welsh outdoors will feel right at home at Beddgelert Campsite. As well as offering EV charging, the campsite is perfectly placed in the gorgeous Eryri National Park (Snowdonia). Also nearby is the port of Holyhead, which provides regular car ferries over to Dublin.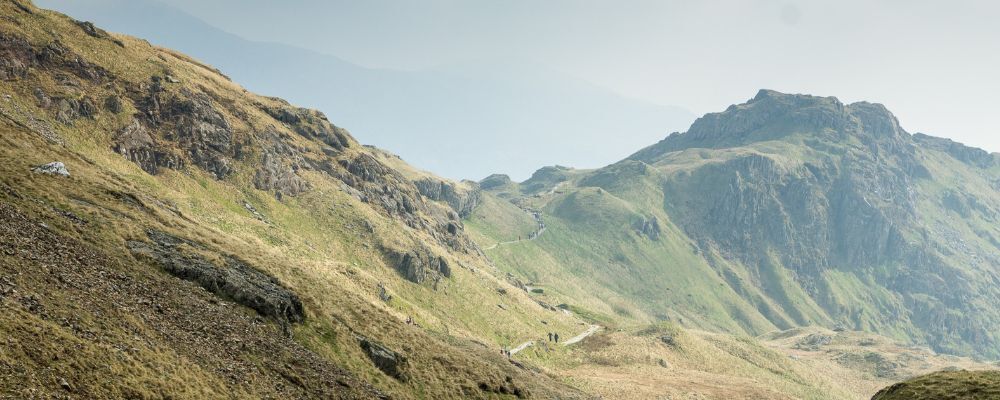 ---
To stay up to date with the latest chargepoint additions from Pod Point, follow us on Facebook, Twitter, LinkedIn and Instagram for all the latest updates on new chargepoints and more.