Ceol Mor Highland Lodges: Case Study
Pod Point helps Scottish Highland holiday lodges improve their visitor experience.

Last updated: Aug 29, 2023 • 4 min read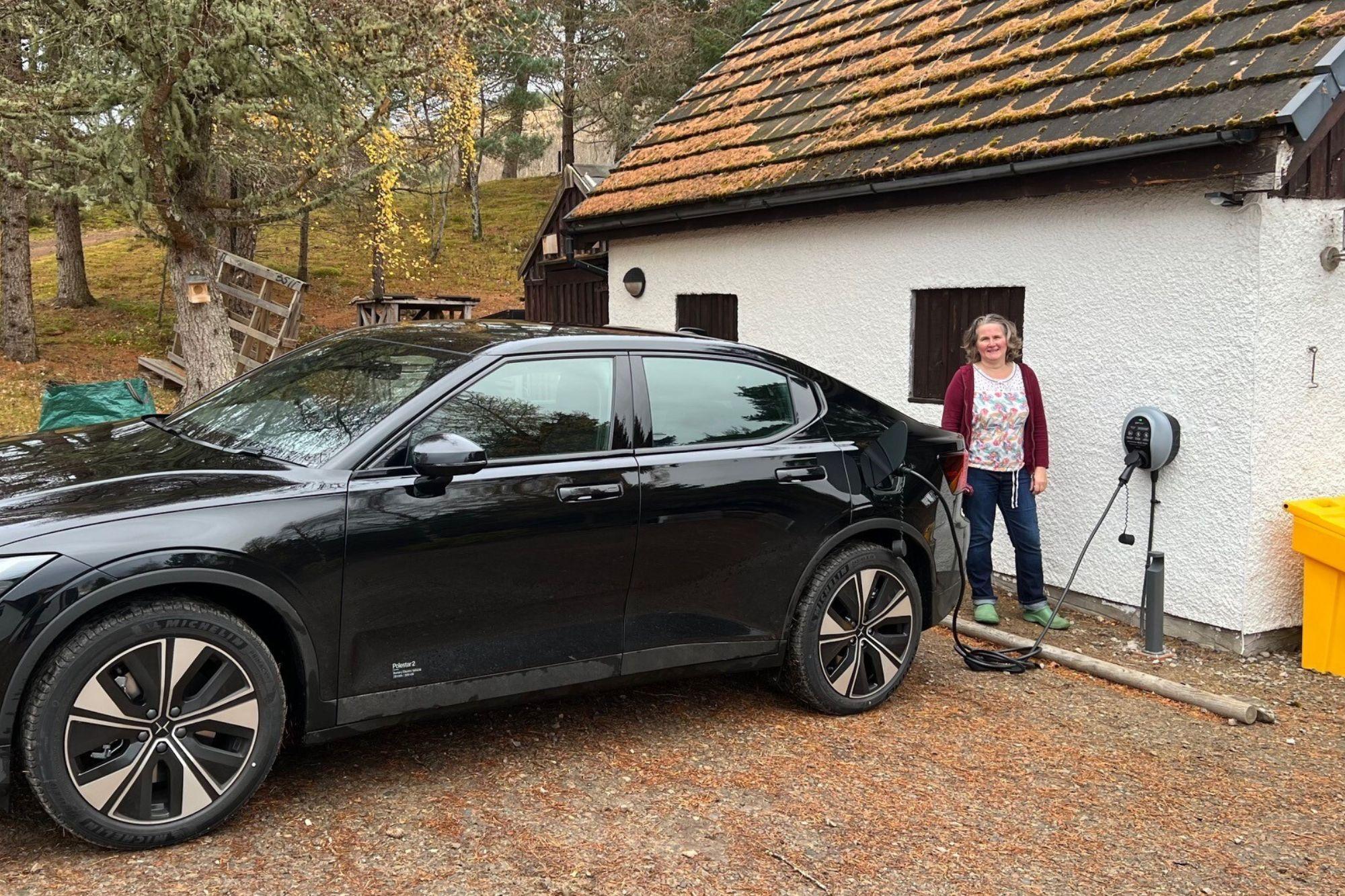 Highlights
Small accommodation provider Ceol Mor Highland Lodges took advantage of the Workplace Charging Scheme (WCS) for Small Accommodation Businesses to provide electric vehicle (EV) charging for its guests and owners.
One 7kW wall-mounted commercial chargepoint was installed in a private parking space, both for visitors and the owners
The WCS grant was used to reduce the cost of the chargepoint by £350
The chargepoint can be made available to guests through the owners, on the Pod Point Network, with a tariff of 35p per kWh
Project Overview

---
Ceol Mor Highland Lodges overlook the Kyle of Sutherland in the northern highlands of Scotland, in the middle of the NC500 route. It is a popular rural destination for walking, hiking, wildlife spotting and photography.

Alan and Yvonne West, the husband and wife team running Ceol Mor, approached Pod Point in 2022 to improve their visitors' experience in their energy efficient lodges by offering EV charging onsite to guests during their stays. As an environmentally conscious duo, Alan and Yvonne also wanted to make use of EV charging themselves.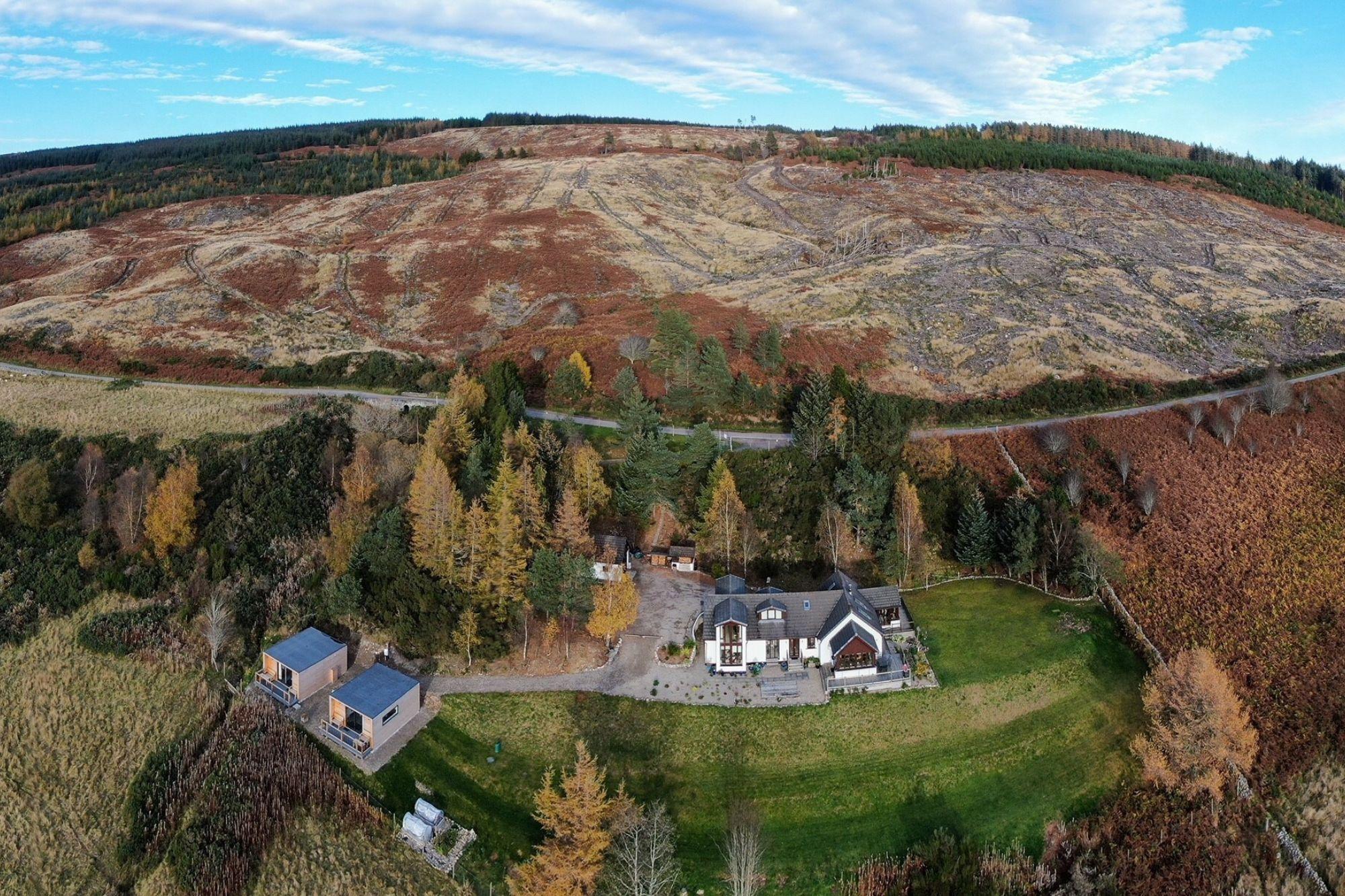 The Solution
---
In November 2022, Pod Point installed one 7kW wall-mounted commercial chargepoint, to be used by visitors during their stay at Ceol Mor, as well as for Alan and Yvonne to charge their own EV at home. The installation was completed in time for the arrival of Alan and Yvonne's brand new EV.
Due to the small size of the site, only a single 7kW chargepoint was needed. This was mounted to a wall, rather than set up on a freestanding mount, to save space onsite and to keep vehicles away from the more rural, rocky areas of the landscape.
To prepare the site for the EV charging infrastructure, Alan and Yvonne undertook extensive groundworks. Laying electrical cables underground was just a small part of this work, which featured in August 2022 on Channel 5's TV series New Lives In The Country.
Pod Point helped Alan and Yvonne claim £350 towards the cost of their Pod Point chargepoint via the Workplace Charging Scheme (WCS) for Small Accommodation Businesses, which had recently expanded to allow small accommodation businesses like Ceol Mor to claim grant money for EV charging solutions. For small accommodation businesses or charitable organisations there are no restrictions on who can use the solution, meaning both visitors and owners can make use of the chargepoint facility.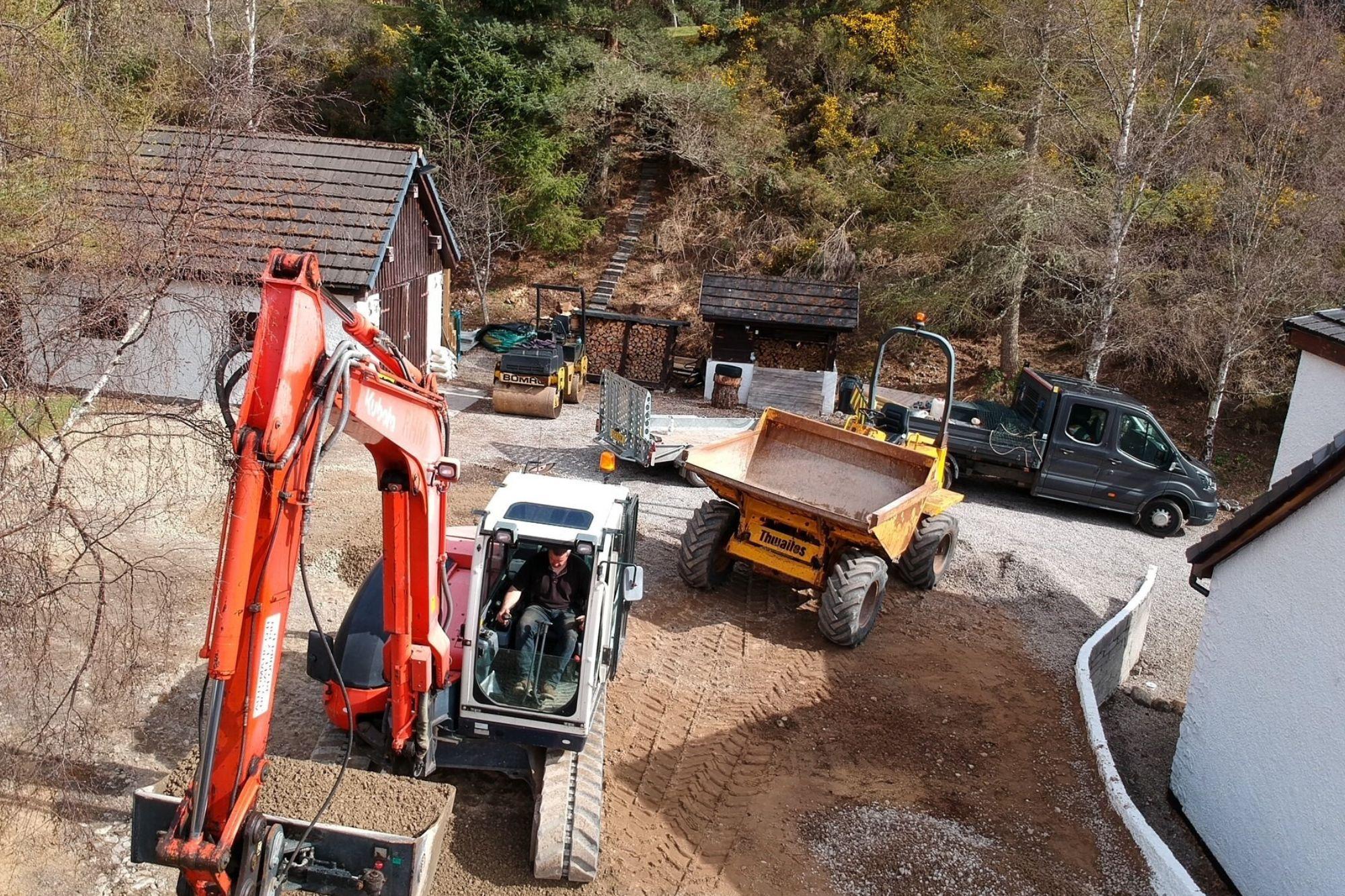 The Result
---
Pod Point engineers carried out the testing and fitting to get Ceol Mor up and running in time for the winter season. In February 2023, the first visitors made use of Ceol Mor Highland Lodge's Pod Point chargepoint during their stay, which was a big milestone.
To limit public access to the chargepoint, Ceol Mor was set up on Pod Point's Site Management Service . This way, guests can send their email addresses ahead of their stay so they can use the charger on arrival, whilst also preventing unwanted access from non-guests.

Alan West, Ceol Mor Highland Lodges said:
"Pod Point came to the rescue (unknown to them) when a provider we were working with was struggling. It was a breath of fresh air to work with the Pod Point team in comparison - our spot in the far north of Scotland just wasn't a problem. They talked us through how our set up would work and fitted the charger bang on time - matching the same day arrival of our EV.
"We wanted a commercial charger that was not visible on the wider network unless we set up our guests to use the charger, and where we did not need to be involved with charging costs for our guests. We had our first guests up in February from Dundee with their EV and it worked seamlessly. Perfect!