Government grants for electric vehicles and charging infrastructure
The ultimate guide on the current electric vehicle grants available, what they offer, and the eligibility criteria.

Last updated: Nov 14, 2023 • 8 min read
Summary:
With the push to transition to electric vehicles (EVs) and leave the internal combustion engines (ICE) in the past, the Office for Zero Emission Vehicles (OZEV) is offering a range of grants to help make the switch more cost-effective and easier.
As the number of grants increases, and frequently gets updated, it can get confusing. What grants apply to which situation, and how do you check if you're eligible?
Use the links below to navigate to the relevant section, or keep scrolling to read on.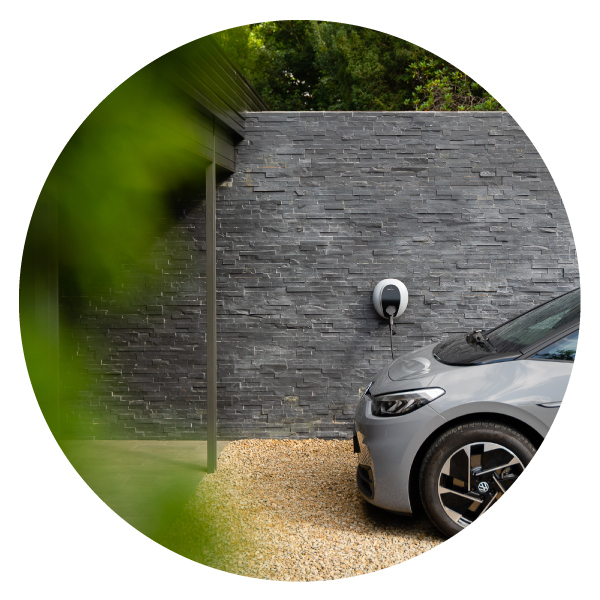 EV Chargepoint grant for tenants and flat owners
The Electric Vehicle (EV) Chargepoint grant allows people who live in rental accommodation or own a flat to reduce the cost of buying and installing a home charger by £350.
You can only claim one chargepoint per eligible vehicle and household, and must have dedicated off-street parking.
Additionally, you can't claim this grant if you have previously claimed any other EV chargepoint grant.
Please note: the OZEV EV chargepoint grant replaced the Electric Vehicle Homecharge Scheme (EVHS) on the 1st of April 2022. There isn't currently a grant available for those who own a house.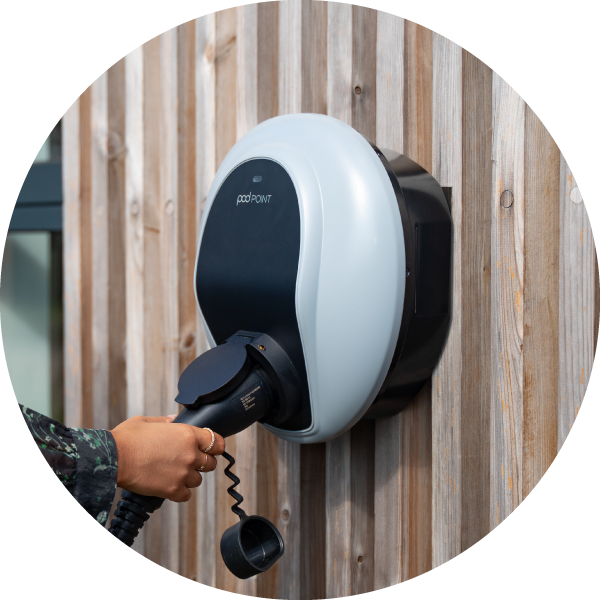 Infrastructure grant for residential car parks
This grant applies to anyone renting, leasing or managing a multi-tenancy residential property. Charging infrastructure must be installed to a minimum of 5 parking spaces, with at least one active charger (cabling and chargepoint installed). The rest can have just passive infrastructure (cabling for chargepoint installed now, but not the chargepoint itself), if that is preferable.
You can claim up to £30,000 or 75% of the installation cost and can only claim one grant per building.
Up to £500 per passive parking space.

Up to £350 per active parking space.
You can claim up to 30 grants per financial year, and the grant can be used at the same site as the landlord grant (see further down for more on this), but not for the same charging points.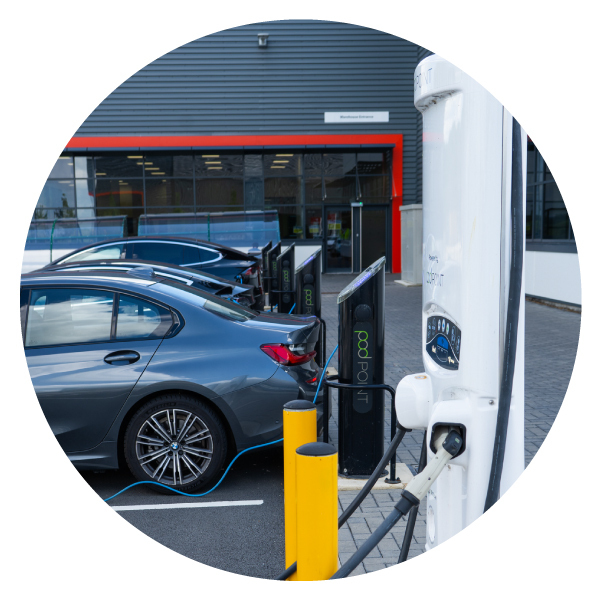 EV Chargepoint grant for landlords (Residential and Commercial Properties)
This grant is available for anyone leasing, renting or managing a commercial or residential property, and could reduce the cost of EV charger installations by 75%, up to £350 per charger.
It's limited to one application per building, the application cannot have a mix of residential and commercial properties. However, you can apply for subsequent installations at the same property at a later date.
Up to 200 grants are allowed per financial year for residential properties, and 100 grants per financial year for commercial properties.
No tenants can reside in the commercial property, however there are currently no restrictions for residential properties. Importantly, there must be private parking for the fleet and staff.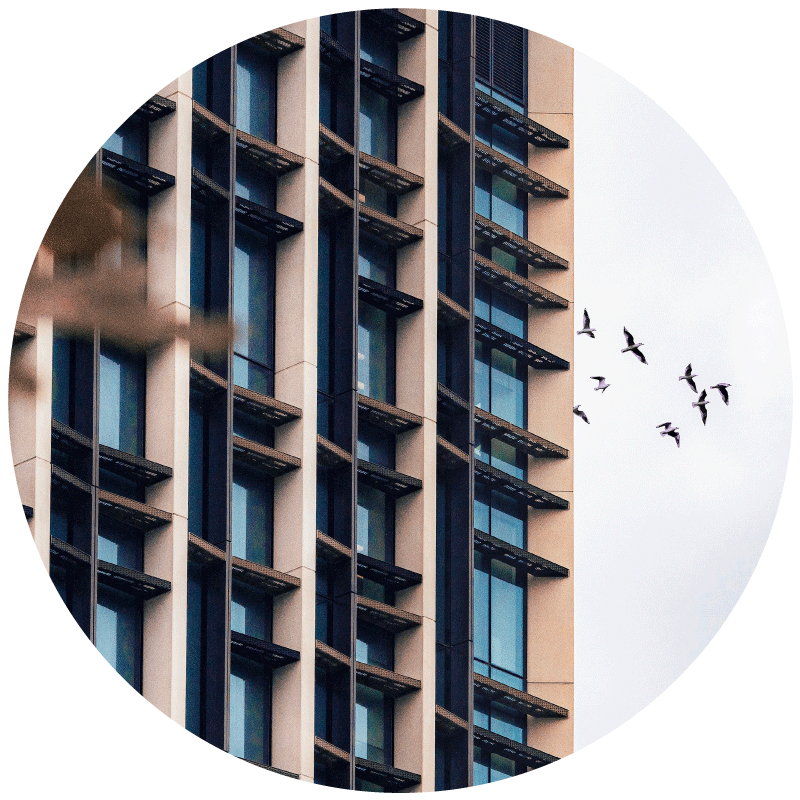 Factored development chargepoint funding (Scotland)
This grant is available to reduce the cost of buying and installing charging infrastructure at factored developments in Scotland by up to 50%, covering a maximum of £20,000. This can be combined with other OZEV available grants to reduce costs even more.
Only property factors or another organisation managing the shared parking for residential properties can submit a claim. To apply you'll need to:
Get a quote from an approved chargepoint installer like Pod Point.
Complete an application form and send it with the quote to electricvehiclesscotland@est.org.uk
You'll then receive a grant letter stating how much of the installation costs the grant will cover. After this, you'll need to get the charging infrastructure installed and then claim back the money.
Workplace grants
There are two workplace grants, the first for larger businesses, the Workplace Charging Scheme (WCS), and the second for smaller businesses, the infrastructure grant for staff and fleet.
Check the fleet and staff grants flowchart for a visual breakdown of what grant applies to you.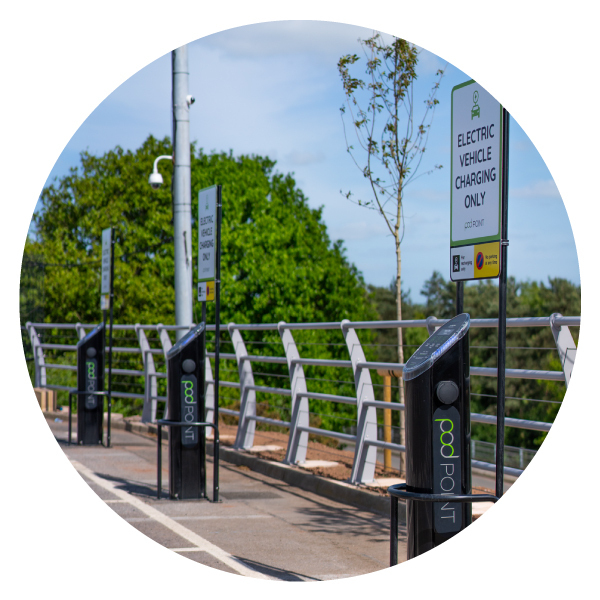 Workplace Charging Scheme
The WCS uses a voucher based system. This scheme is available to businesses, charities, and public authorities, and is capped at £350 per socket, up to 40 sockets per applicant business.
See below for the eligibility criteria:
You must have off-street parking and be able to outline a business need for electric vehicle chargepoints.

Your chargepoints must be installed by an OZEV-approved installer (like Pod Point).

You must apply for a digital voucher and present it to your chosen installer.
Small accommodation businesses and charitable organisations have recently been added to the WCS grant. For these there are no restrictions on who can use the designated off-street parking.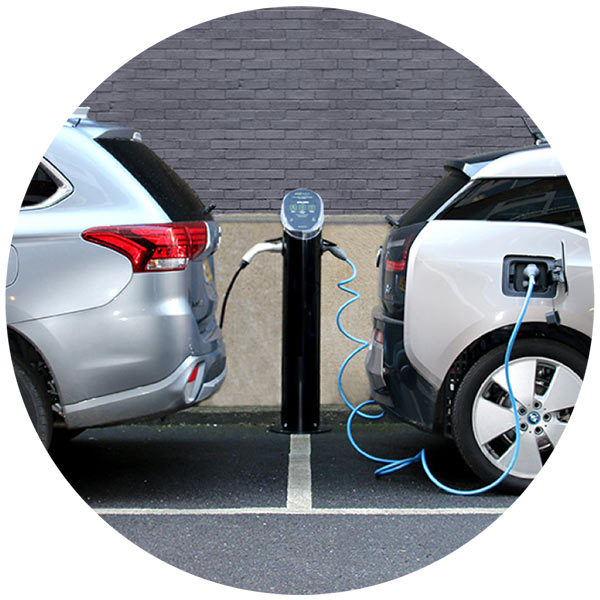 Infrastructure grant for staff and fleet
Alongside the Workplace Charging Scheme, there is also a grant available to help small and medium sized businesses (with 249 employees or less) install the supporting infrastructure they need for chargepoints, both now and in the future. Both grants can be used at the same site, but not for the same charging points.
A business can receive up to 5 grants per financial year (only one grant per site).
The grant is capped at £15,000 per building, and will provide up to £500 for passive and an additional £350 (£850 total) for active infrastructure per parking space.
You must install infrastructure for a minimum of 5 private off-street parking spaces, with at least one active chargepoint. The chargepoints must be exclusively for staff or fleet use.

Grants to reduce the cost of buying an electric vehicle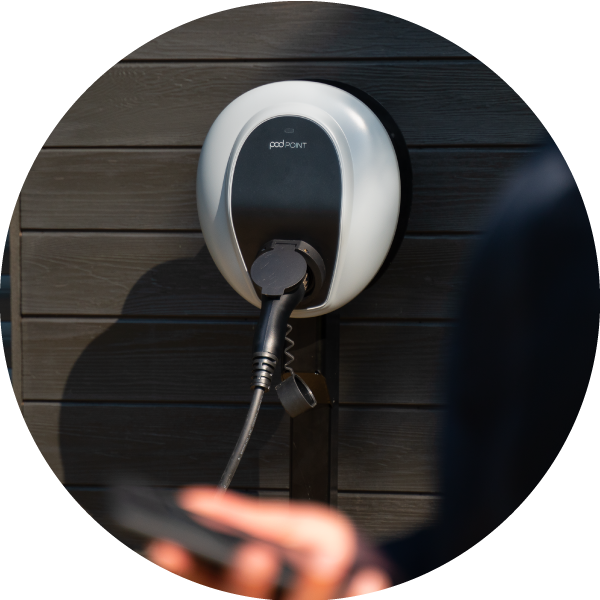 Plug-in grant to help reduce the cost of vehicles
The OZEV plug-in vehicle grant is designed to promote the uptake of electric vehicles in the UK.
The grant provides a discount on the purchase price of a brand-new and eligible plug-in van or motorcycle (NB: cars are no longer eligible). The electric vehicle subsidy in the UK is applied at the time of purchase and is usually given as a discount on the purchase price of a vehicle.
Grants offered:
Motorcycles: up to £500

Mopeds: up to £150

Small vans: up to £2,500

Large vans: up to £5,000

Taxis: up to £7,500