Commercial EV Charging
Attract & retain customers with Pod Point's Commercial Solution.
Scalable, flexible, and trusted by drivers.

Our solution is used by some of the UK's biggest brands
Why choose our Commercial charging solution?
Attract new customers to your location
If they can charge at your location, they'll choose you over a competitor.
Retain your new and existing Customers
Provide drivers with a great charging experience so they keep coming back.
Improve your sustainability rating
Earn BREEAM credits, help comply with ESOS and use to gain ISO accreditations.
Future proof your developments
Get an enhanced site survey with long term installation roadmap.
Pod Point's Commercial Charging Solution
Get discovered by electric vehicle drivers. Join the revolution in transport that's happening across the UK.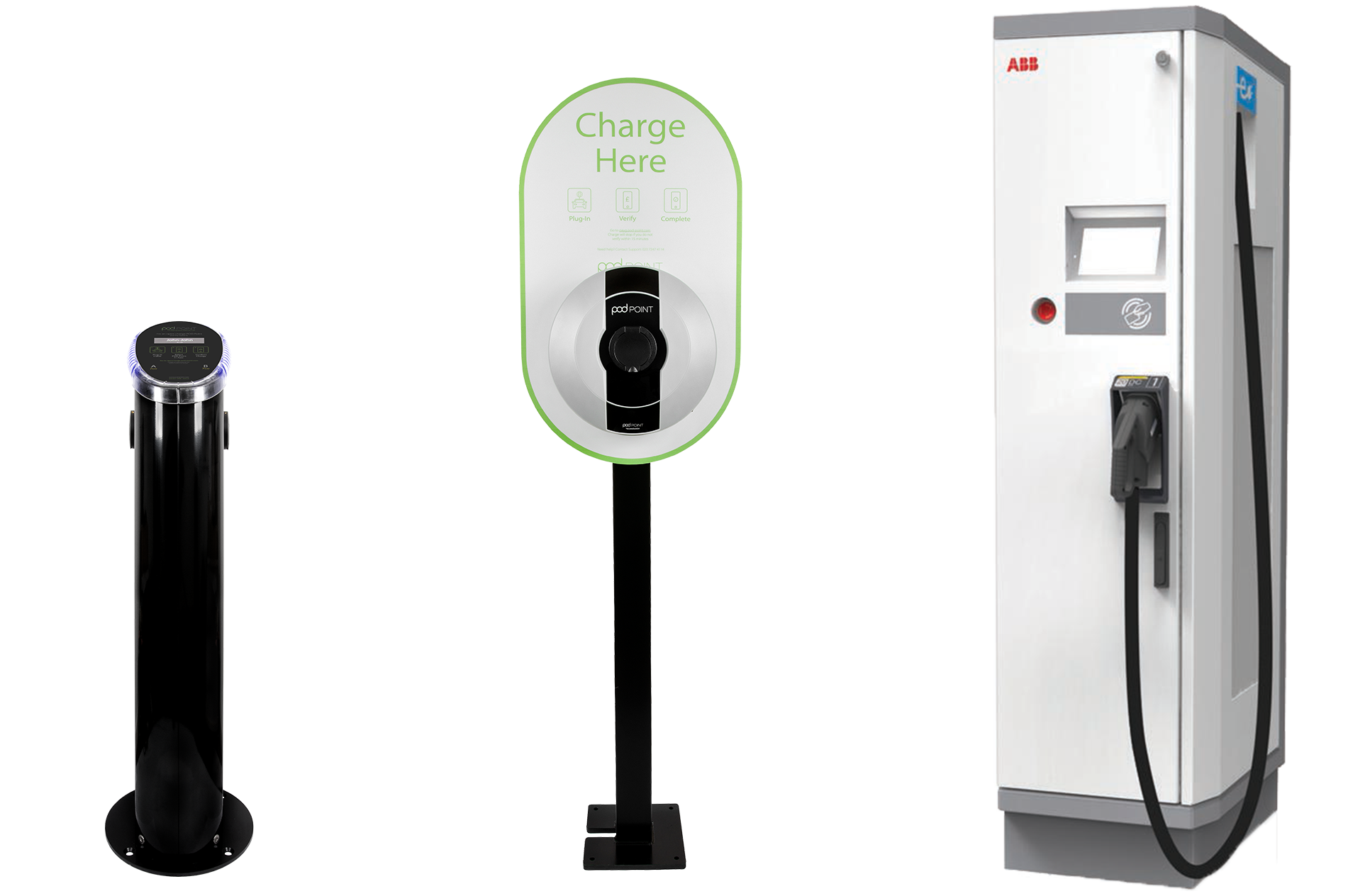 Electric Vehicle Chargepoints
EV chargepoints are an essential facility that will attract customers to your location.
Our app enabled Open Charge Pod Points are sleek on the outside and smart on the inside.
3.7kW fast charging up to 50kW Rapid Charging speeds available.
App enabled.
Available with load balancing solution to reduce total power required.
Floor standing or wall mounted.
Signage & bay markings available.
Fully managed installation or supply only option available.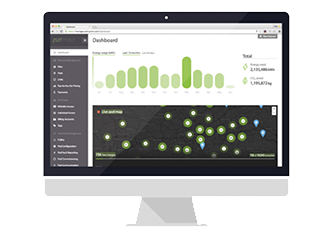 Smart Reporting
Control your entire charging estate from a single point.
Our cloud connected platform gives you control of your chargepoints and visibility of their usage.
Set customisable tariffs.
Manage access to your network.
Monitor and report on energy usage or CO2 saved.
Managed solution if required.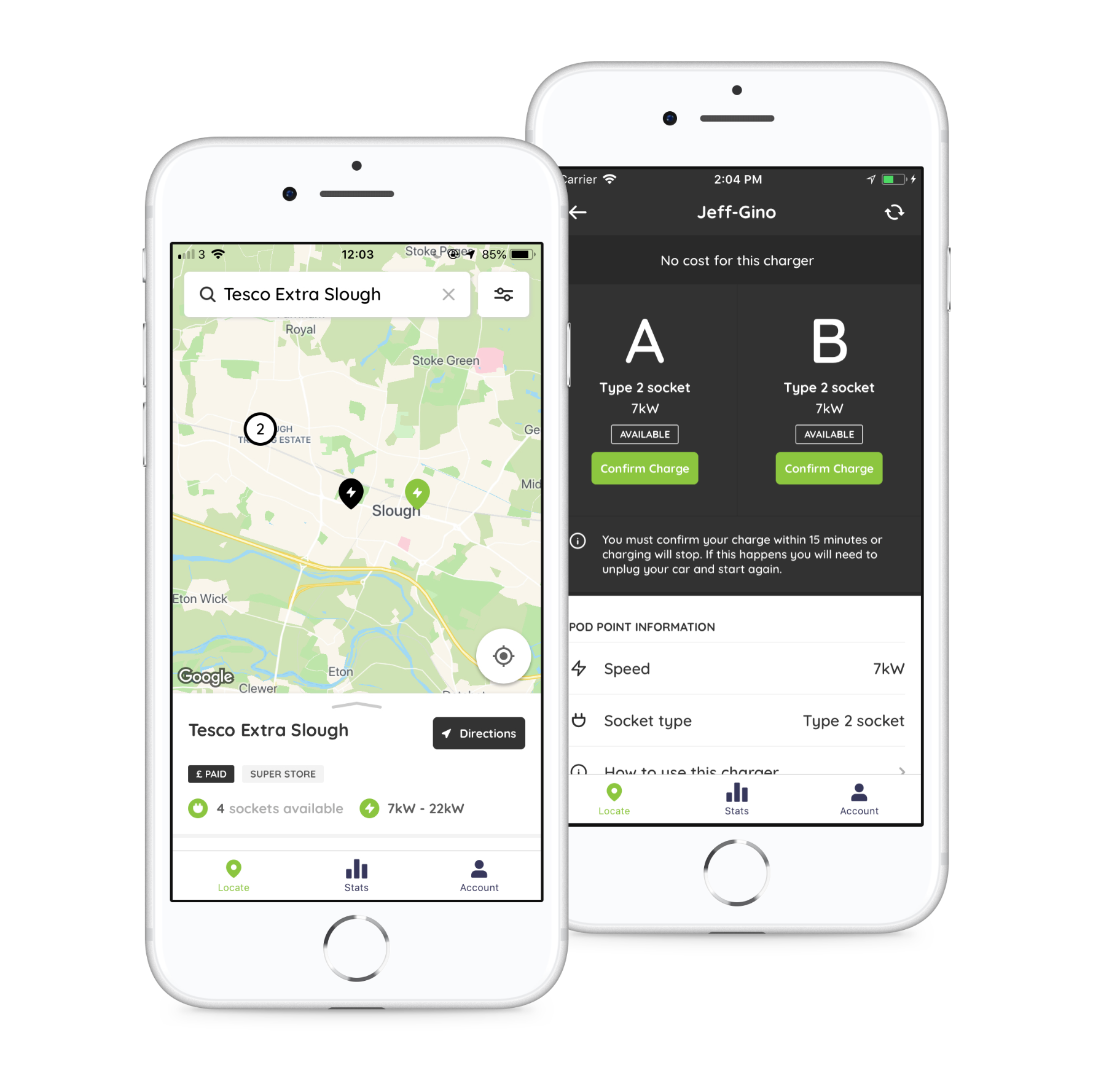 Pod Point App
Join the UK's most popular charging network and get discovered by drivers.

Our industry leading app lets drivers find and use public Pod Points.
Makes your location discoverable by EV drivers when you have Pod Points installed.
Allows drivers to find and use public Pod Points.
Praised for its simplicity and ease of use by drivers.
Training & on-boarding
We can also provide training and on-boarding for your team to make sure you hit the ground running.
Introduction sessions
Our Insights team can give organisation level introductions on electric vehicles and charging.
Smart Reporting setup
We'll get you set up on our cloud platform so you can set tariffs, run reports and monitor usage.
Site training
Your employees can benefit from practical training so they know how to charge with Pod Point.
General guides & FAQs
We can provide you with instructional content to circulate to relevant members of your team.
Pricing & purchase options
Our Commercial Solution includes:
3 year warranty with remote & onsite maintenance
Specialist account manager as your point of contact
Installation of your Pod Points by our expert team
24/7 phone support for users of your chargepoints
Lifetime over-the-air software updates for your chargepoints
Industry leading service-level agreements (SLAs)
KWH of energy transferred
Improve your organisation's sustainability rating
Installing Commercial electric vehicle chargepoints can help you comply with energy regulations and increase your sustainability rating.

Commercial chargepoints can help you:
Earn up to 3 BREEAM credits, the world's leading sustainability assessment method.
Be compliant with ESOS by making it easier to measure the energy consumption of your fleet and reduce overall fleet energy usage.
Gain ISO accreditations like ISO 50001 (Energy management Systems).
Still got questions?
If you are interested in installing electric vehicle chargepoints for commercial purposes, our specialist team are on hand to help.